-- "Still not asking for it" project calls out rape culture and victim blaming
-- Black and white photos shows naked  women with powerful anti-abuse messages on their bodies
-- "Marriage is not consent", "fashion is not an invitation", "alcohol is not an excuse"
Regardless of what someone is wearing, how drunk they are, who they are, no one is ever asking to be raped, sexually assaulted, or abused.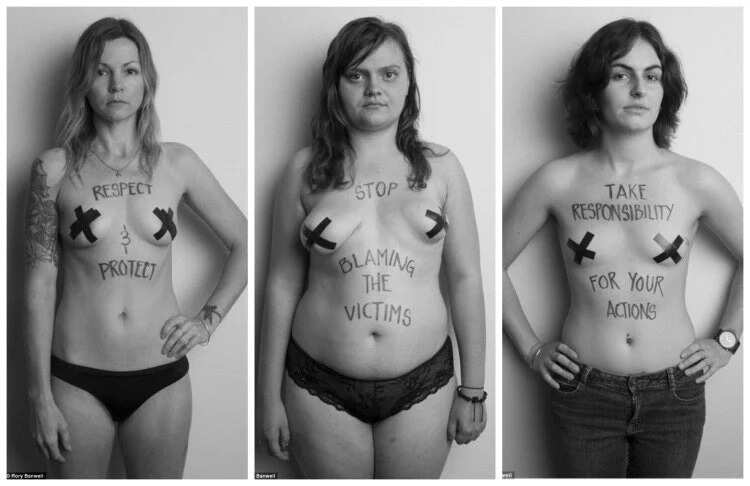 This is exactly what a professional photographer Rory Banwell is trying to say with her powerful photo series called "Still Not Asking For It". Banwell started her project in 2014, after she found out she was pregnant with a girl and one of her husband's friends said "it was time to buy a gun."
READ ALSO: Men And Women Pose Nude In #MyBodyMyTerms Campaign (PHOTOS)
[article_adwert]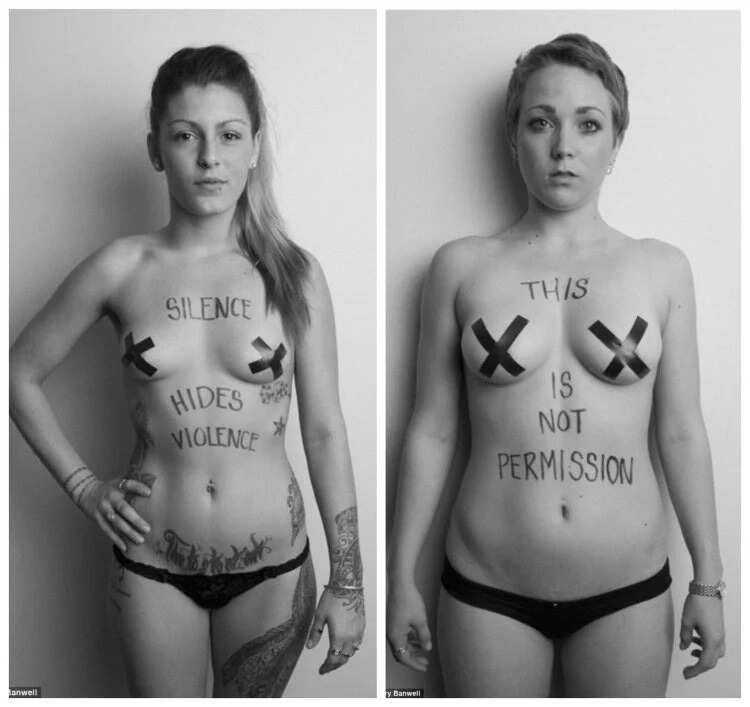 "We were so disappointed that people's initial reactions were that we would need to protect her, purely because of her gender. I decided I needed to do something; being a photographer, I knew that I could use this medium to accomplish my something and so "Still Not Asking For It" was born," Rory explained.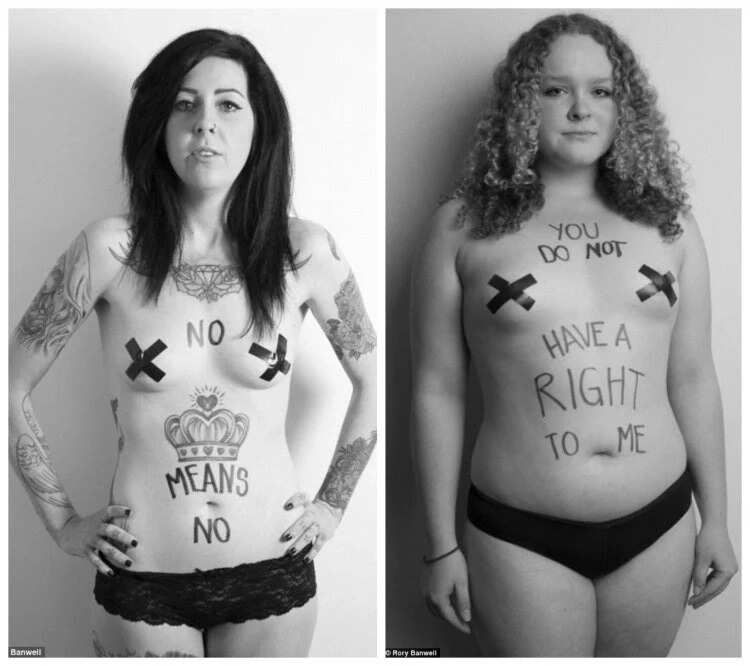 She was inspired by a woman, who participated at a Slut Walk Rally in Toronto with 'Still not asking for it' written on her body.
"I liked the idea that regardless of what anyone is wearing, there is no excuse, no justification and no invitation for someone to sexually assault them. I decided that by emulating her original photograph, I could create a powerful message and collection of photographs," the photographer added.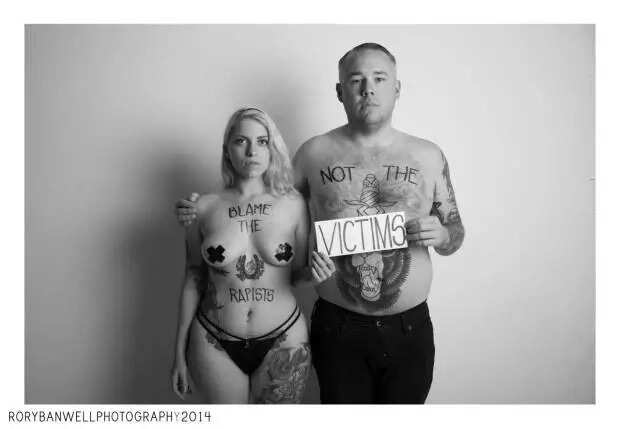 READ ALSO: Artist Photoshops Stars In Anti-Domestic Violence Campaign (PHOTOS)
"All I want the project to achieve is conversation. I want people to talk about sexual violence and how prevalent it is. Whether it is domestic violence, rape or even sexual harassment; I hope is to inspire an open dialogue about what we can do to change the terrifying statistics that are included in the project."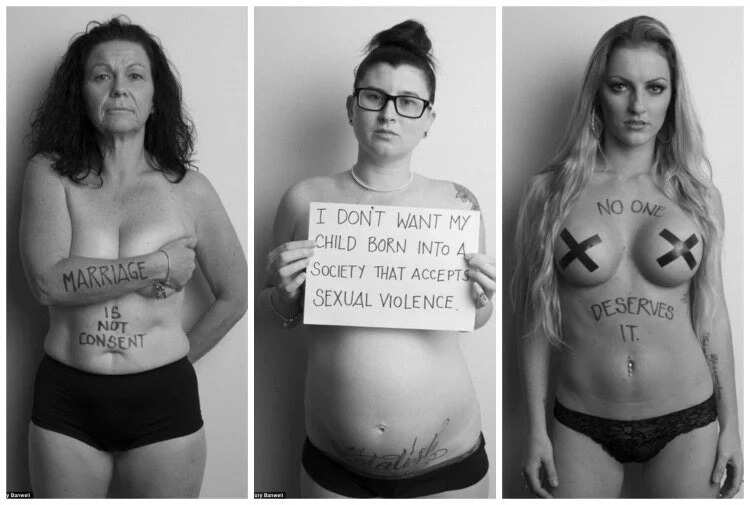 After sharing the images on Tumblr and Facebook Rory has received overwhelming support for her work along with loads of angry and disrespectful comments. That's why she feels it's necessary for her to travel around Australia, taking more pictures of people of all genders, races, cultures, ages to diversify the project and reach a larger cross section of society.