Adegbola Dominic, a chieftain of the Peoples Democratic Party in Lagos, has strongly condemned the handcuffing of Olisa Metuh, the national publicity secretary of the PDP, by security agents.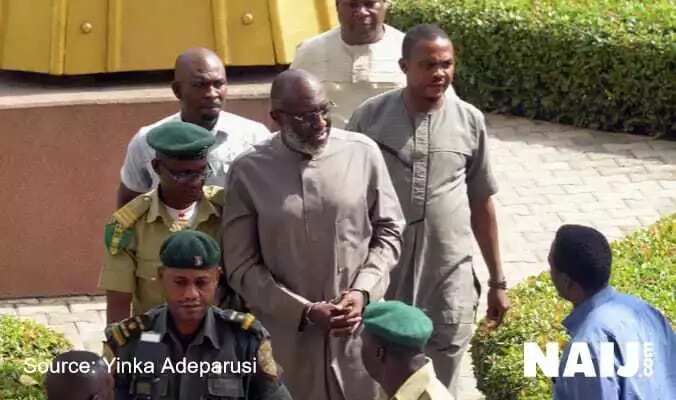 Speaking with Daily Independent on Friday, January 22, Dominic described the incident as an attempt by the presidency to ridicule the opposition party.
The PDP chieftain noted that Metuh has not shown any sign of violence, therefore, he does not deserve to be handcuffed by the security agents.
Commenting on the allegation that the PDP spokesman tore the statement written by him, Dominic said that it is a plot by the security agents to portray Metuh as an uncooperative and violent person.
READ ALSO: APC Wants To Silent Opposition Parties In Nigeria - PDP
[article_adwert]
"It is obvious that what the presidency is doing is aimed at humiliating not just Olisa Metuh but the entire PDP and to bring it into disrepute."
"The offence allegedly committed by Metuh is a bailable one. He has not been found guilty of anything. He is yet to be tried and the DSS have not shown any sign that he is not cooperating or violent. Putting him in handcuff is therefore uncalled for."
"They alleged that he tore the statements he wrote and even attempted to chew it. That is ridiculous. I believe that they brought that in so as to prove a point and gave the court a reason to refuse him bail," he said.
In the same vein, governors on the platform of the PDP have described the handcuffing of Metuh as a gross abuse of human liberty. They accused President Muhammadu Buhari of using the anti-corruption agencies and other institutions of state to subject accused persons like the PDP spokesman to inhuman treatment.
Meanwhile, Adams Oshiomhole, the governor of the Edo state, supported the move, saying that there was nothing wrong with restraining Metuh.