Following reports that the 2016 budget submitted to the National Assembly is missing, Senate President, Bukola Saraki and President Muhammadu Buhari have met behind closed doors.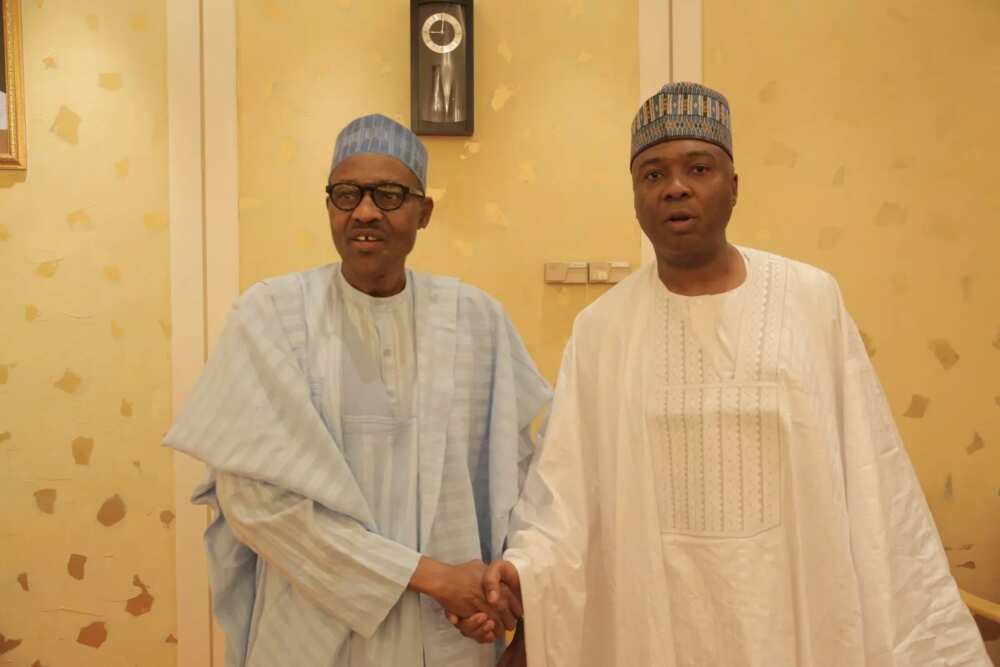 [article_adwert]
According to The Punch, Saraki and Buhari met at the presidential villa in Abuja but the former Kwara state governor refused to disclosed details of their meeting to state house correspondents who had thronged the premises of the villa to know details of the meeting.
After exchanging pleasantries with the Director-General of the Department of State Security (DSS), Lawal Daura, who was also in the Presidential Villa to also confer with Buhari, Saraki had showed interest in answering questions by journalists.
But when he was asked about the report that the budget was missing, Saraki expressed surprise and refused to comment. Instead, he just laughed slightly before rushing into his waiting car without answering the question.