Things are falling apart currently in Benue state chapter of the Peoples Democratic Party (PDP) following a wave of high profile defections that has hit the party at both Gboko and Katsina-Ala.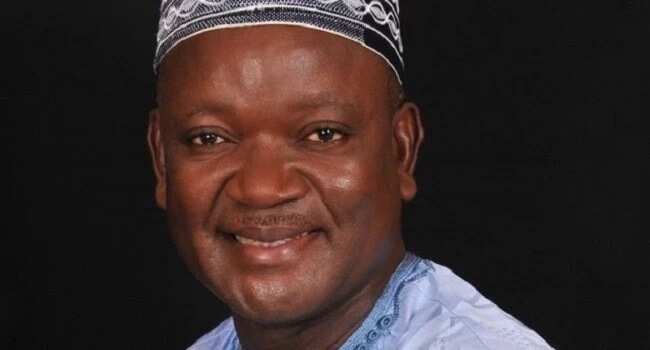 Prominent members of the party who have defected in recent times include two gubernatorial aspirants of the PDP in the last election, Mr. Hingah Biem and Comrade Simon Anchaver as well as former National Assembly member representing Gwer/Gwer West Federal Constituency, Mrs. Christy Alaaga.
READ ALSO: Ex-Govs Fayemi, Oni, Attacked Over Remarks Against Fayose
[article_adwert]
According to The Sun, the defectors and thousands of their supporters defected to the ruling All Progressives Party (APC) at a ceremony held in Aliade, headquarters of Gwer East Local Government area of Benue state.
The former PDP members said they decided to dump their party because of injustice done them as well as what they described as insincerity of its leadership. The defectors were thereafter issued member­ship cards of the APC after burning their PDP membership cards in the full glare of all present at the ceremony.
This recent defection comes after some members of the PDP led by a former Speaker of the House of Representatives, Chief Benjamin Chaha among other prominent persons of the party with thousands of their supporters defected to APC last weekend.
READ ALSO: North Will Vote Out Buhari, APC in 2019 — Iwuanyanwu
Governor Ortom who welcomed the defectors at both Gboko and Katsina-Ala assured the new members that they would be involved in the scheme of things in the state.
Meanwhile, the PDP has described those of its members who defected to the APC as lacking relevance.
Reacting to the wave of mass defections that has hit the party, A PDP chieftain  in the state, Chief Abu King Shuluw said: "Let them go. What impact did they make when they were in the PDP? Hingah Biem was only a retired civil servant at the time he contested to be governor. Simon Anchaver was a labour leader. Whether they are in PDP or not does not really make any difference so, it is better they leave so that we know how many of us are remaining."
On his part, the state PDP Vice Chairman, Hon. Godwin Ayihe expressed confidence that the party would remain strong and take the state in 2019 despite the defecting of some of its members into the APC
He said: "The recent decampment of some of our former members into APC in Gwer were people who left the party after the primaries. They are saboteurs who worked for Ortom when he decamped to the APC. So, they have not been members of the PDP before now. We don't consider them as our mem­bers even before they finally decamped."
Source: Legit.ng