At the moment, Ijesa people are in celebratory mood. The ancient city (Ilesa in Osun state) is agog with the sound of traditional music renting the air. While they show case the cultural heritage of the land, celebration is at the climax as Ijesa sons and daughters, home and abroad converge in the city to witness this year's Iwude festival.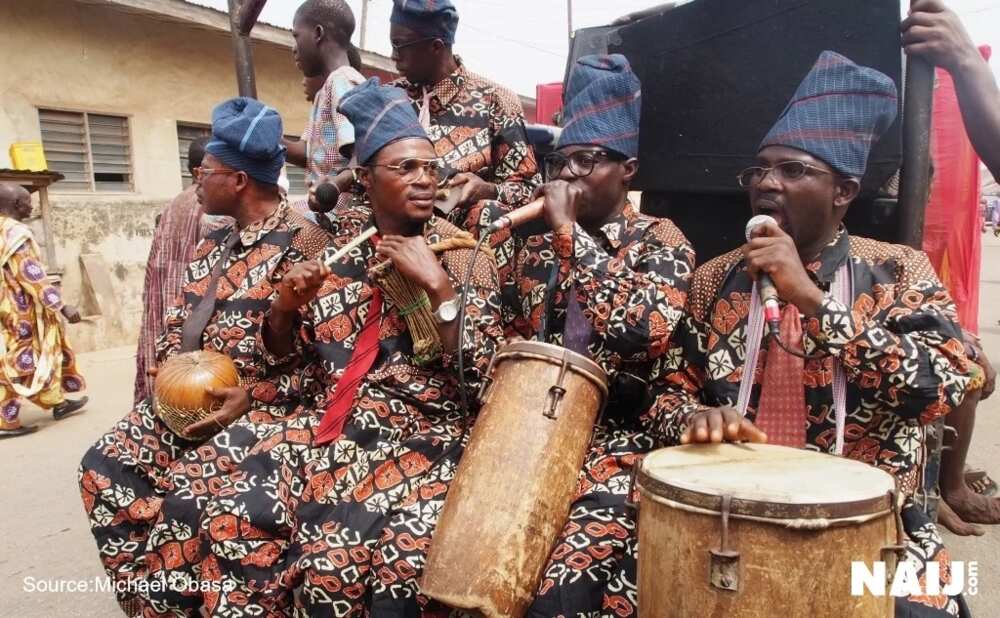 Historically, the festival affords all indigenes of the state opportunity to mingle and pay homage to the paramount ruler of the land. The festival started on Friday, November 27, with a town hall meeting with societies and organised groups in Ijesaland.  Special local game (ayo olopon) was slated for Thursday, December 17.
READ ALSO: Bauchi, Bakassi LGA Crowned Winners At Calabar Festival
[article_adwert]
A jumat service was held yesterday at the Osu Central mosque. The celebration assumed a hilarious dimension today Saturday, December 26, as the grand finale kicked off around this morning with a traditional Iwude-Ijesa outing by His Royal Majesty Oba Gabriel Adekunle Aromolaran ll.
The procession which started from the king's palace affords Ijesa people  opportunity to see their king usually once in a year. It is also customary for the Oba to also visit some traditional places to show love and felicitate with the people.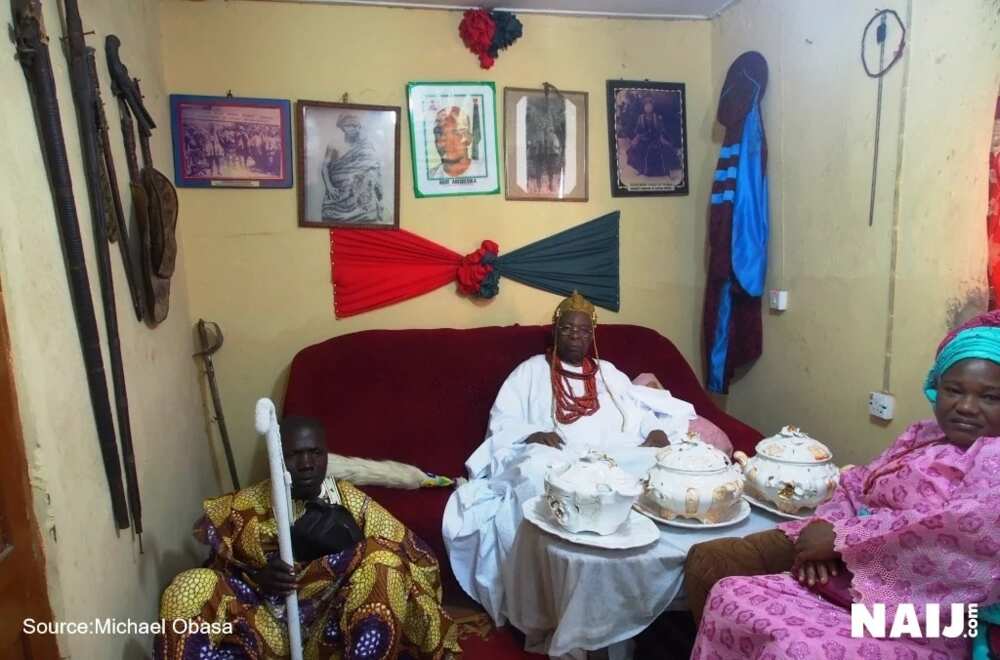 The monarch visited the residences of all the traditional  rulers in the town. These included Ile Oye Ti Obanla Ti Ile Ijesa (an ancient abode of an Ijesa king Oba Owaluse Owa),  Lejoka of Ijoka, Sawe, Salotu, Obaala, among others.
After the visit, Oba Adekunle returned to the palace around 5.44pm for a special grand reception chaired by Governor Rauuf Aregbesola of Osun state.
Legit.ng brings to you the pictorial account of the colourful festival as the king is expected to say a special prayer and dance to the excitement of his people any moment from now.
See colourful pictures from the festival below: