Cote d'Ivoire has continued to dominate African football as the Beach Elephants successfully defended the Copa Lagos 2015 beach soccer tournament, after defeating England 6 – 4 on the final day.
The Elephants got their third win of the tournament making them the only undefeated side at the tournament.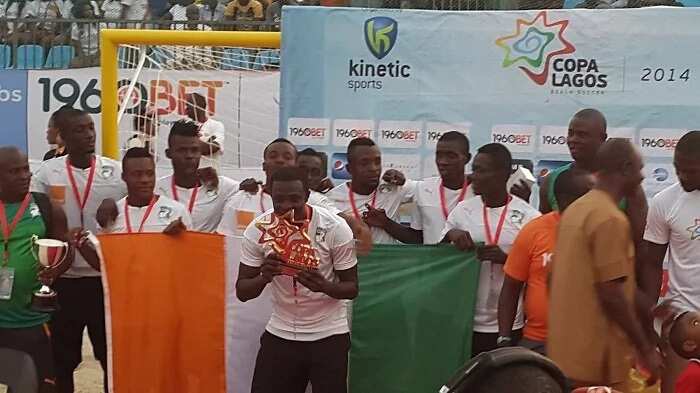 READ ALSO: Premier League Action To Return In January
The Ivoriens had thrashed hosts Nigeria in their first game and also won their second match against Lebanon.
Nigeria's Super Sand Eagles emerged runners-up after their 7 – 4 win over Lebanon helped the hosts secure the second position.
With their first appearance at the tournament, England ended the tournament bottom of the four-team table.
In the club challenge, Barcelona defeated Pepsi Football Academy 9 – 2 on the final day as they emerged the club champions at the tourney.
In an exclusive interview with Legit.ng Sports, Barcelona's star at the tournament, Marielle, he disclosed that he is very impressed with the organisers.
"The support we get here is amazing and I am proud of this country," he started.
Asked what next for his team, Marielle explained that he and his colleagues will rest for a while. "We have two months free, to rest with our families, and after we begin the new season with a lot of projects obviously." he said.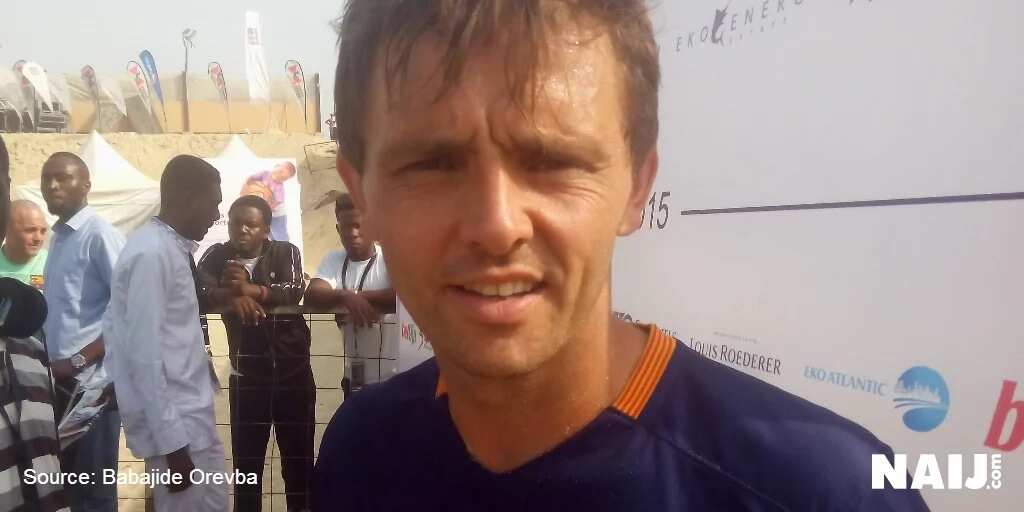 The Catalan also urged the Nigerian team to invest in adequate preparation before tournaments. "In fact, there are good players here with good skills. But we need to improve the technical and tactical situations.
"We need more match. For us, we play 70 games at least, yearly. I observed these guys don't train regularly, and this is not too good for them. They need to improve their training process," he concluded. [article_adwert]