Yesterday, November 13, was a joyful day for Atiku Abubakar, a former vice president of Nigeria, as four of his children got married.
Three of his daughter's got married to their heartthrobs while his son Aminu surprised his family by deciding to get married yesterday as well.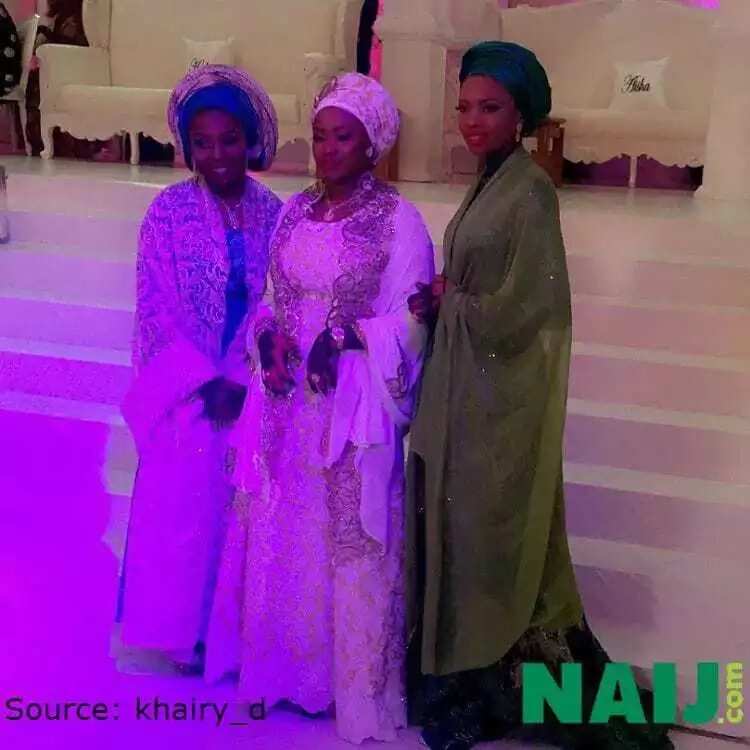 The ceremony was attended by President Muhammadu Buhari, Senate President Bukola Saraki and APC National Leader Bola Ahmed Tinubu.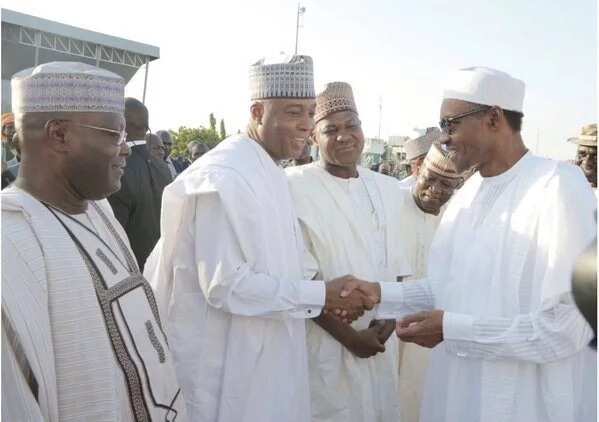 READ ALSO: Atiku Settles Saraki And Tinubu At His Daughters' Wedding
[article_adwert]
Also in attendance was the Speaker of the House of Representatives, Yakubu Dogara and other top politicians.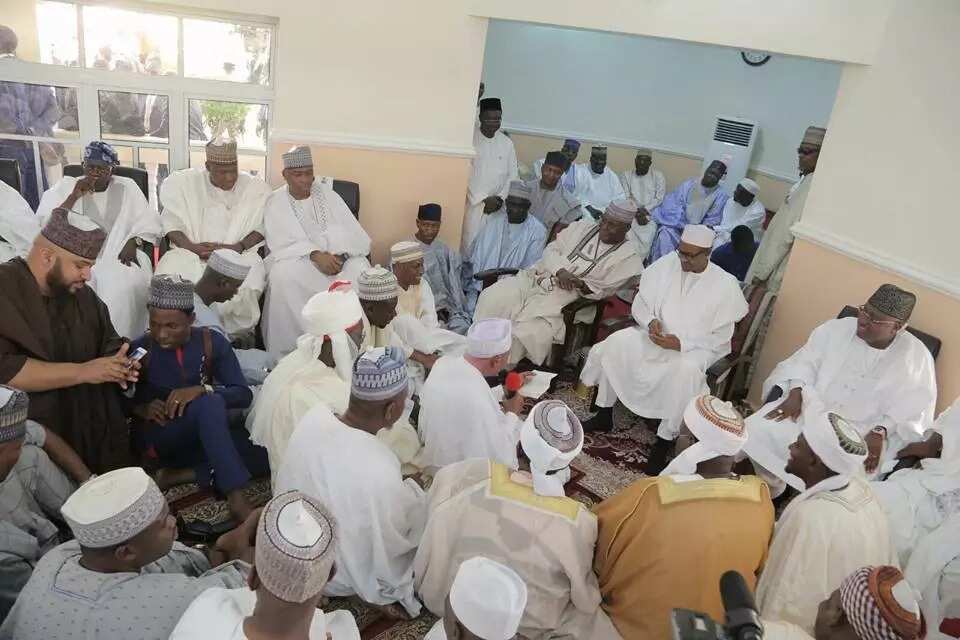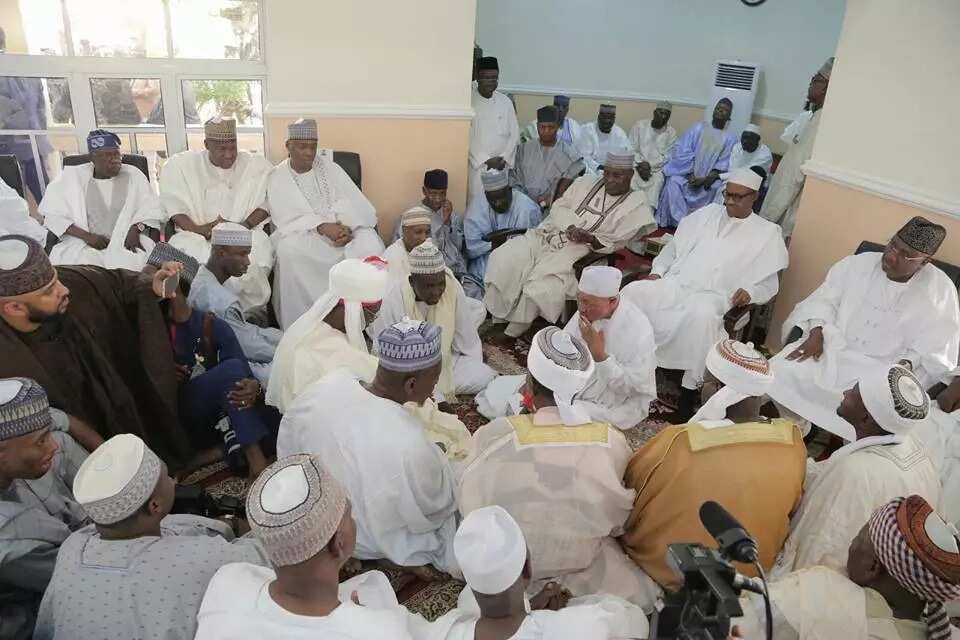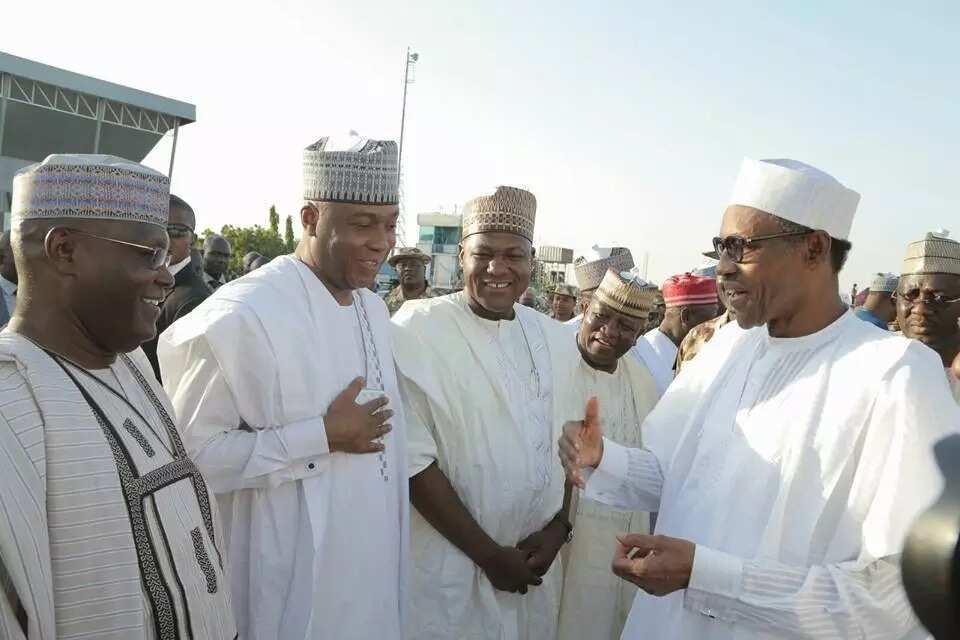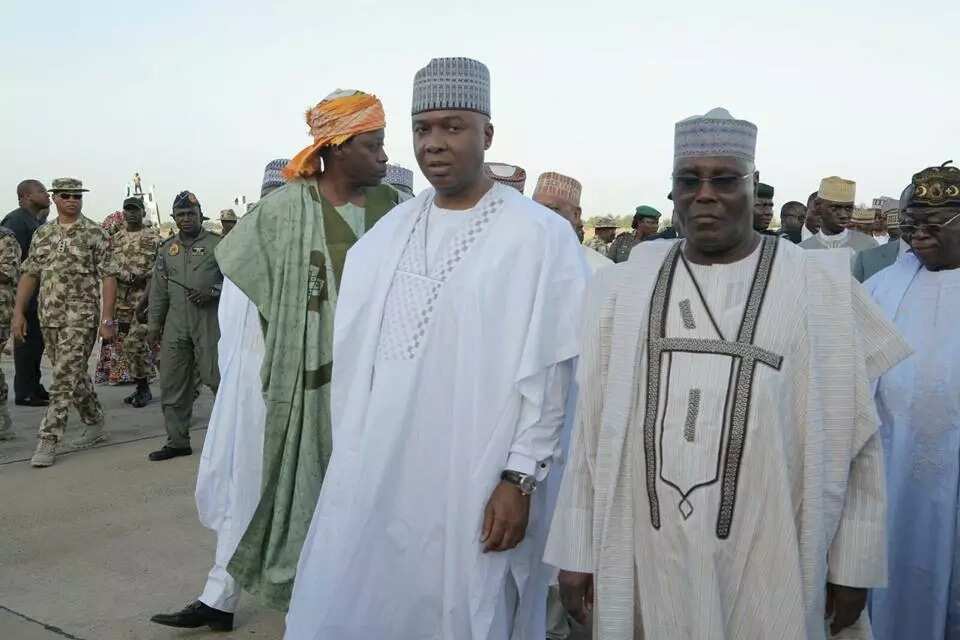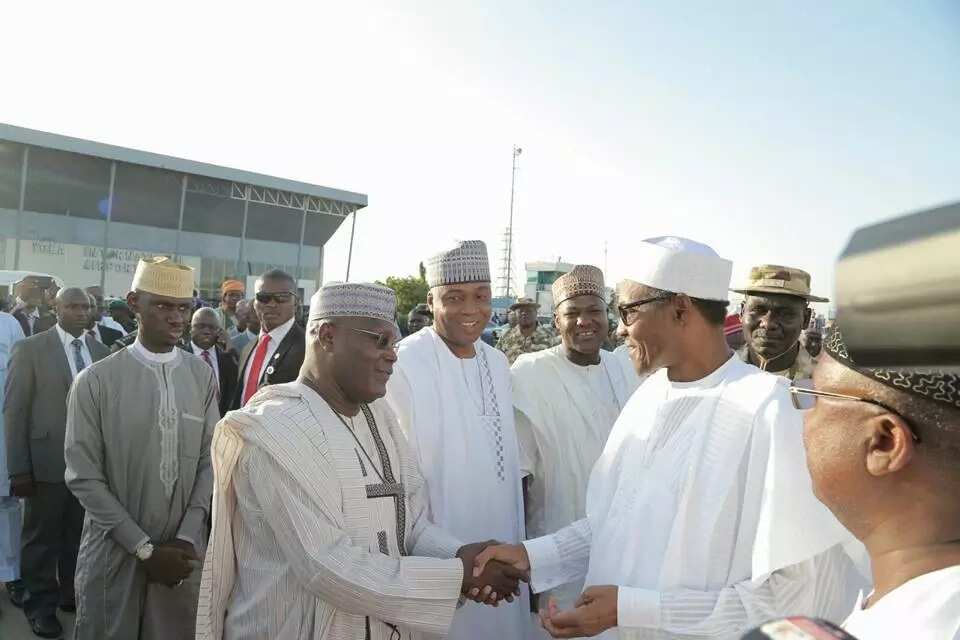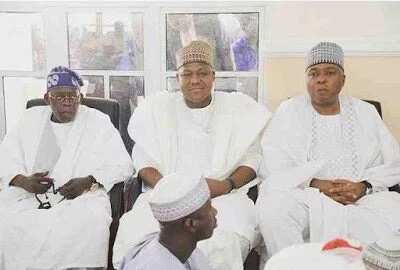 Atiku has 27 children from five different wives. One of his sons, Abba got married to his American boo, Mariana last year, on Saturday, April 5, 2014 in Dubai.