The Nigerian army haswarned agitators clamouring for the state of Biafra that the long arm of the law will soon catch up with them.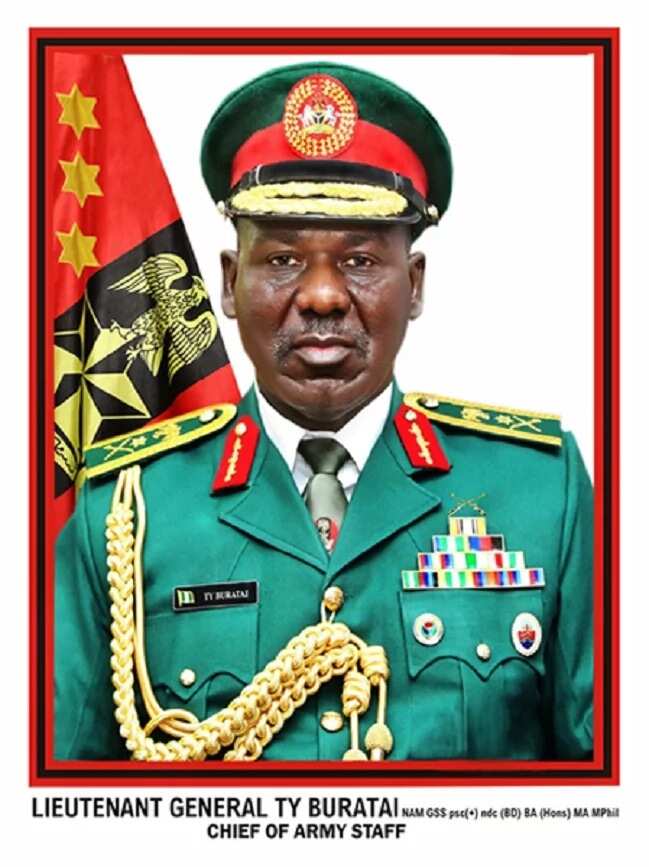 It also warned against unguided utterance by members of the public about the conduct of internal security operations.
This warning was issued by the acting director of army public relations, Colonel Sani Usman, Nigerian Tribune reports.
The statement also posited that the army is guided by the code of conduct and rules of engagement when engaged in internal security operations.
The army stated further that this notice has become imperative to remind the public and military personnel on the existence of these regulations which will help to guide against it violations.
READ ALSO: Hold Wike Responsible For Biafra Protests - APC
[article_adwert]
The statement said: "The Nigerian Army would like to send an unequivocal warning to all and sundry, more specifically to all those threatening and agitating for the dismemberment of the country. Committing treasonable felony and arson as well as wanton destruction of lives and properties.
"It is, however, hoped that such circumstances would not arise that we should be deployed on such operations, because, let nobody make any mistake, within the ambit of the law, we shall apply the rules to the fullest. The public is hereby informed that officers and soldiers have been warned not to take sides in any conflict and if found wanting, they would face the consequences of their actions."
The army explained that it is within its precinct  to take  necessary action in suppressing insurrection and act in the most ethical manner to help restore public order when call upon by the president.
READ ALSO: Violence Erupts In Port Harcourt As Pro-Biafra Activist Go Wild
It also warned that the code also empowered the army to use necessary force by containing crisis which may result to death, injury and damage to property.
The statement concluded by warning men and officers of the army against committing treasonable felony and arson as well as wanton destruction of lives and properties.
It warned that  erring officers will  face the full wrath of the law.
Meanwhile, The Movement for the Actualization of the Sovereign State of Biafra have said the scheduled meeting between the South East governors and Ohaneze Ndigbo will not take place because of the continued detention of Nnamdi Kanu, the director of Radio Biafra.
Source: Legit.ng