Adebayo Shittu and Lai Mohammed, the newly appointed ministers of communication and information have reacted to their confirmation by President Buhari Mohammed.
The ministers who were speaking after their portfolios were reeled out by President Buhari, vowed to justify their inclusion to the new Federal Executive Council (FEC) and will bring the desired change to their respective ministries.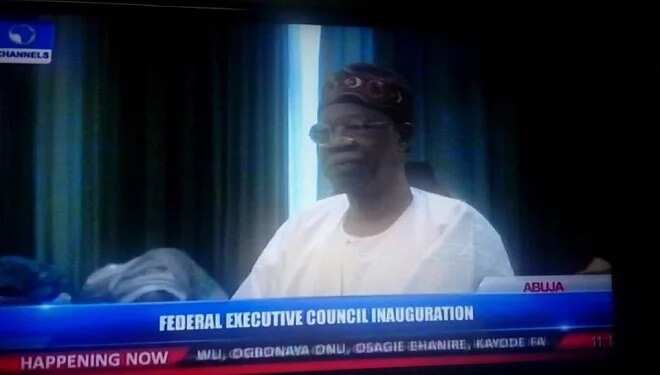 [article_adwert]
Shittu, on his part, said: "I am bringing incorruptibility and service if we handle communication very well, we will have enough money to run all program, as a federation.
READ ALSO: Buhari Announces Fashola, Amaechi's Ministerial Portfolios
"I am determined to make a great impact in the area of communications. All the satellite stations come under the communications, there are areas that Nigerians are passionate about.
"I will ensure that we get all the monies for the ministry."
Speaking also on the portfolio, Lai Mohammed said: "I think we just need to redouble our efforts. As a minister of information, you are a minister of information for the whole country.
READ ALSO: Ministers' Inauguration: Buhari Shrinks Ministeries Further
"I think Nigeria needs timely information. The people have the right to know what is going on and to use them as a platform to get back to the government.
"Compact team to cut the cost of governance. To be chosen at all is an accomplishment because 50million Nigerians are capable of occupying the post."
Asked when he will hit the ground running, the spokesperson for the All Progressives Congress (APC) said: "In two minutes time, we shall hit the ground running."
Source: Legit.ng