Meet a 14-year-old boy who has wrinkled skin, a bald enlarged head and withered limbs.
Please, scroll down for more photos!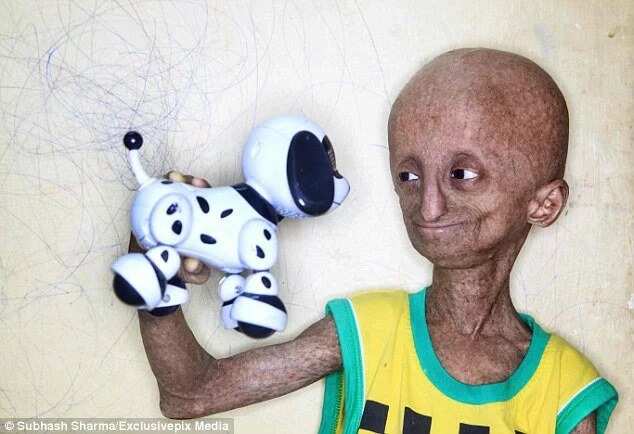 Nihal Bitla from Mumbai, India, is not a usual teenager, he weighs 12.5kg and is under 1.2 m in height. And it's all because of an extremely rare genetic disorder called Hutchinson-Gilford Progeria Syndrome that occurrs in 1 per 8 million live births.
READ ALSO: Cyclops Baby Born With One Eye In The Middle Of His Forehead
[article_adwert]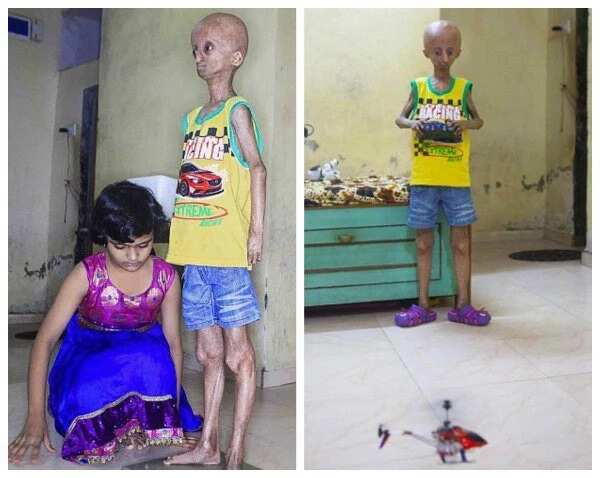 The disorder makes his body age eight times faster than normal, while his mind remains young. He also has genetic predisposition to atherosclerosis, kidney failure, loss of eyesight, and heart problems. Those born with progeria typically live to their mid teens to early twenties.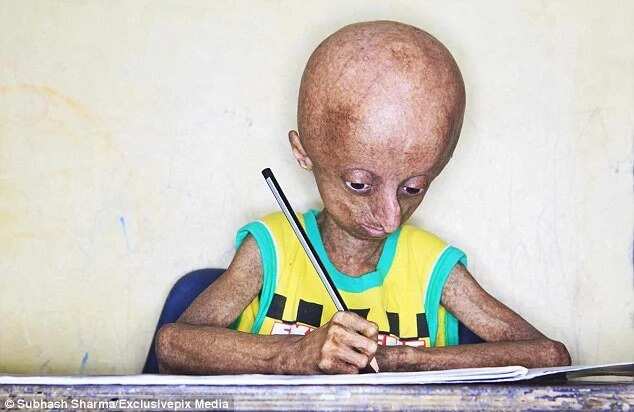 Most of his time Nihal spends in hospital or at home, where he plays computer games and toys, surfs the internet or paints. Now he undergoes experimantal treatment at the Progeria Research Foundation in Boston. However, medics don't give any garantee that it will elongate his life expectancy.
READ ALSO: Happy Parents Show Their Conjoined Baby Twins Just Days After Operation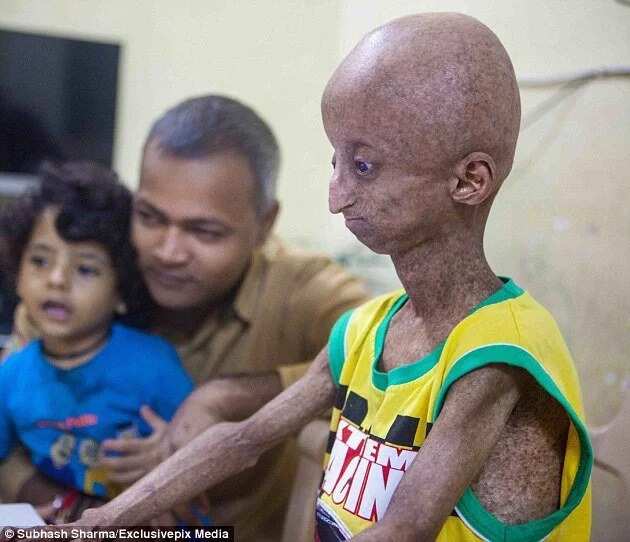 His parents describe their son as a kind, gentle boy who has a caring nature, and a child-like innocence. His father, Srinivas, is now desperately trying to make his son's potentially last years happy and memorable. He said: "No matter how much time is left, I just want to try to fulfil my son's wishes for now."
Source: Legit.ng