Food Musings: 9 Healthy Nigerian Snacks
Editor's note: Legit.ng contributor Ifeyinwa Nzeka lists out local snacks that are way healthier than the more 'refined biscuits, cookies, and cakes' and, in most cases, cheaper. 
We may have given up a lot of the good old Nigerian snack foods in favor of processed and refined biscuits, cookies, and cakes but there was a time when the items on this roll call were the 'bizness'. We had no other options and we were better off for it because most of them are or made of whole foods!
What are whole foods that everyone the world over seems to be talking about? Whole foods are foods that are unprocessed or unrefined or foods that have been processed or refined as little as possible before being consumed and are completely free of additives or other artificial substances. Besides fruits and vegetables such as carrots, the list below makes for nutritious snacking!
1. Peanuts (Groundnuts)
Roasted or boiled (when in season), in-shell or shelled, skins on or off! In the good old days, you could almost always get peanuts in small nylon bags everywhere and sometimes children wouldn't even bother with removing the skins before chowing it down not knowing that they were healthier for it. Peanut skins have a high amount of antioxidants and dietary fibre. Now, who would have "thunk" it?
2. Kulikuli
Kuli-kuli, a Northern Nigerian snack made from roasted peanuts, which is ground into a paste then mixed with salt and preferred spices then fried in peanut oil, producing a crunchy, nutritious, protein packed snack, was a staple snack food once upon a time. We would like to see it become more mainstream.
READ ALSO: See 7 Great Ways To Cook Goat Meat (Photos)
3. Dankwa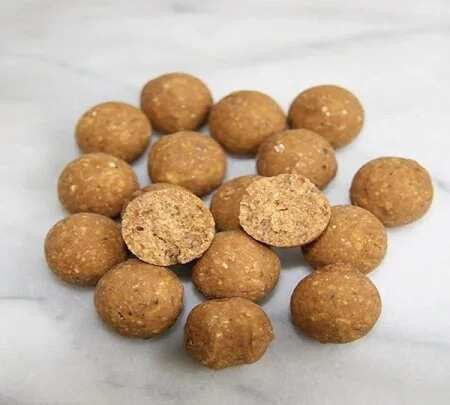 Also with Northern Nigerian origins, this nutrient packed snack food made with corn or millet, peanuts, sugar and spices such as ginger, pepper, yaji (suya pepper) used to be sold right next to kuli-kuli in your neighborhood shop or stall in the good 'ol days. Today though, you have to "go fishing" to get these.
[article_adwert]
4. Corn
Boiled, roasted or popped, you can't go wrong with our beloved corn. We only wish it was available all year round. This starchy vegetable is rich in fibre as well as protein, potassium and keeps you fully for longer! Need we say more?
5. Coconut
Where there is corn, there should be coconut right? Coconut on its own also makes for a great snack. Nothing beats the satisfaction you get after breaking a coconut and you find that it is truly fresh, white and very sweet, coconut water and all… Coconuts are good for the heart due to the healthy fats which also reduce sweet cravings. Coconuts help speed up your metabolism, is rich in fibre, improves digestion and is an energy booster. So don't be a coconut head, buy one head at just about N100 a pop, your body will thank you.
READ ALSO: READ How 80s Song Inspired Drinking Pepper Soup
6. Kokoro
Kokoro is a fried, crunchy Nigerian snack food made of corn/maize meal (which is essentially ground whole grain dry corn). In the good ol' days hawkers could very easily be found with rows of these on their trays on the streets or street corners almost on a daily basis. Today, you have to fish them out as packaged snacks take front seat over these old classics.
7. Cashew nuts
Although cashew nuts are not as in abundance as most of the items on this list probably due to its high price tag, they can often be found on the streets. Nigeria happens to be on the list of the world's top five producers of cashew nuts but the vast majority of cashew nuts produced are exported to countries around the world. There is good reason for you to not hesitate in reaching out and buying a few packs from time to time with good reason. Cashew nuts have good fats and no cholesterol which helps keep the heart happy, magnesium for strong bones and overall muscle and nerve health, antioxidants, copper and potassium. So nwanne'm, chop cashew!
8. Tiger nuts
Also called aya or ofio, these milky nuts which we so often overlook are a superfood! Tiger nuts are rich in protein, fibre, heart healthy oils, magnesium, potassium and properties which have been found to help fight against blood pressure, cancer and diabetes. So when next you see that wheelbarrow pushing aboki by the roadside with mounds of "aya", biko do not overlook, buy enough and make it a staple snack for yourself and your children if you have them!
READ ALSO: On The Palm Oil Matter, To Eat Or Not To Eat
9. Boli
Roasted plantains which we call bole has been saving lives since 1900! This roasted deliciousness available in street corners are a superfood and the fact that bole is just plantains without the addition of oils or anything else roasted for a snack (or meal) that's hot, smoky, sweet and so good for you is exactly why it is on this list! Plantains are both a fruit and a vegetable for real with varied taste and texture as it moves through the stages of ripeness. Plantains are a great source of starch and energy with a good dose of dietary fibre, vitamin C, vitamin A, B vitamins and minerals such as potassium, iron and phosphorus. Need we say more? Abeg go chop bole and while you are at it, pay it forward!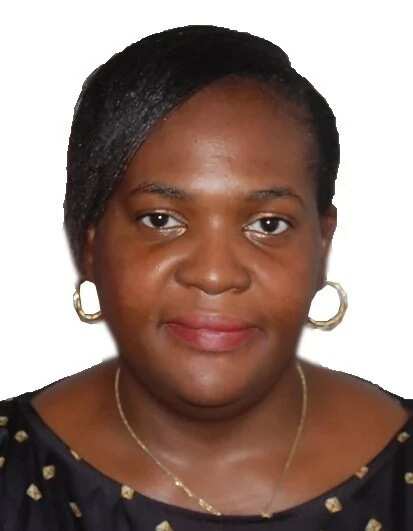 Ifeyinwa Nzeka is a Cordon Bleu trained chef, hospitality practitioner and blogger who is passionate about Nigerian food and cuisine.
Source: Legit.ng