As anxiety brews among the All Progressives Congress leadership, there are emerging indications that the Senate may be faced with a tempestuous plenary session today, October 6.
Conflict is anticipated between the Bukola Saraki and Ahmed Lawan factions when the envelope containing the ministerial list submitted to it is finally opened for screening to commence.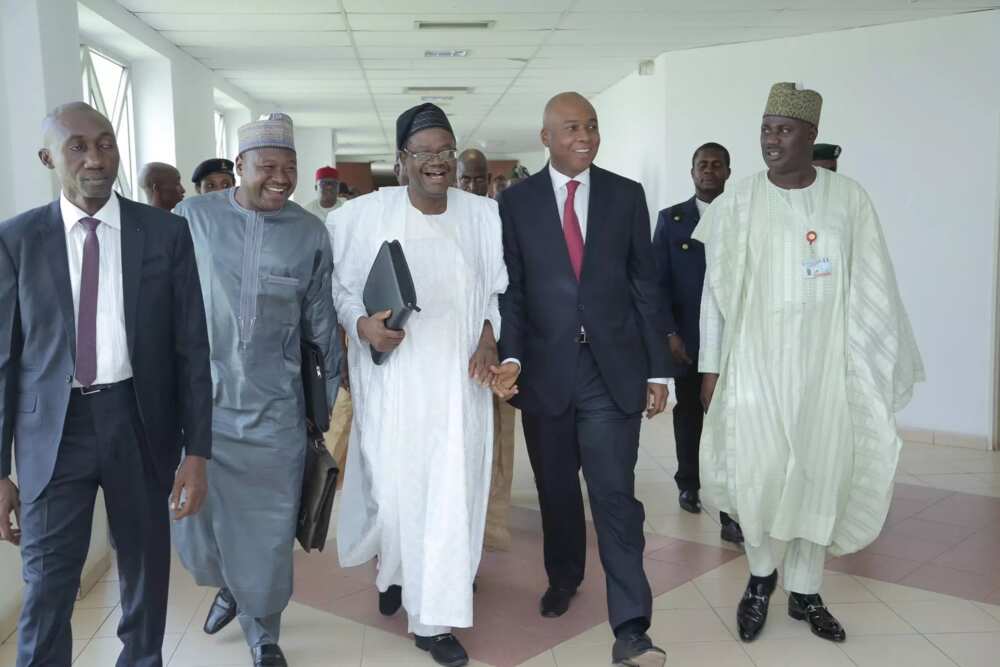 President Muhammadu Buhari sent the ministerial list containing 21 ministerial nominees to the National Assembly last week to meet the September 30 deadline.
According to Daily Independent, the senators may clash as some of them are already insisting that President Buhari must submit himself before the Senate if he is desirous of holding the office of the minister of petroleum.
READ ALSO: Buhari's Ministerial List: PDP Warming Up For A Showdown
[article_adwert]
The insistence follows the declaration which the president made during his trip to address the United Nations 70th general assembly last week that he had appointed himself as the petroleum minister.
For some time now, there has been controversy over the choice of ministerial nominees. The leadership of the All Progressives Congress initially complained that they were not being included in the process.
Subsequently, chieftains of the ruling APC and other Nigerians were said to have been engaged in serious behind the scenes lobbying over government positions.
Sources say that the senators had vowed to reject an incomplete list saying that the constitution provides for a nominee from each state of the federation and that any list that does not cover the 36 states would suffer serious opposition on the floor of the Senate, Daily Independence reports.
It has been over four months since President Buhari was sworn in but he is still trying to form his cabinet as Nigerians wait eagerly to know who his choices are.
READ ALSO: There Is Nothing Exciting About Ministerial List – Odumakin
The conflict between the Saraki and Lawan factions over how Saraki was elected the Senate president may cause difficulties in the screening and confirmation process.
The suspense may however end today if the Senate goes ahead with the screening process for the first batch of 21 nominees.
Members of the Senate averred that they would not deviate from the constitutional provisions as they will apply rigorous measures in the screening of the ministerial nominees.
In a related development, some APC chieftains whose names are reportedly on the ministerial list are said to have started lobbying senators so they can successfully scale the screening process billed for Wednesday, October 7. Some others are said to have gone spiritual embarking on intensive prayer sessions to come out unscathed after the exercise.