See Odd Creature With Body Of Bull And Head Of Crocodile
A bizarre animal, half crocodile, half buffalo has been found by baffled villagers in High Rock, Wanghin in Thailand.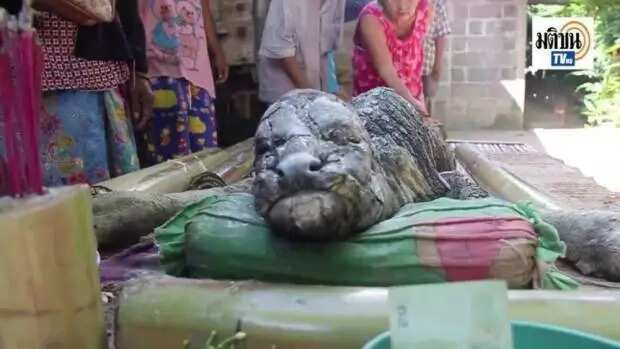 Please, scroll down for more photos and video!
The animal with a long head of a reptile and the body and limbs of a bull has appeared in a remote village several days ago immediately becoming a sensation.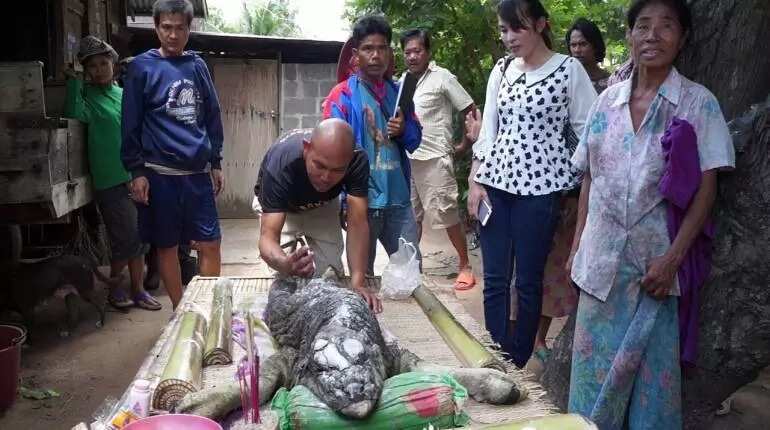 The creature also had the scaly grey skin of a crocodile and calf-like hooves.
READ ALSO: Monster Sea Creature Caught By Shocked Fishermen(PHOTOS, VIDEO)
[article_adwert]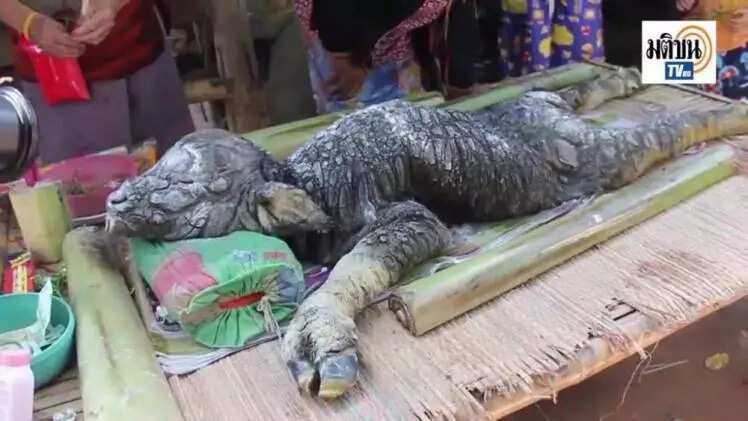 And although locals claim the deformed creature was born of a healthy buffalo but the beast died soon after birth.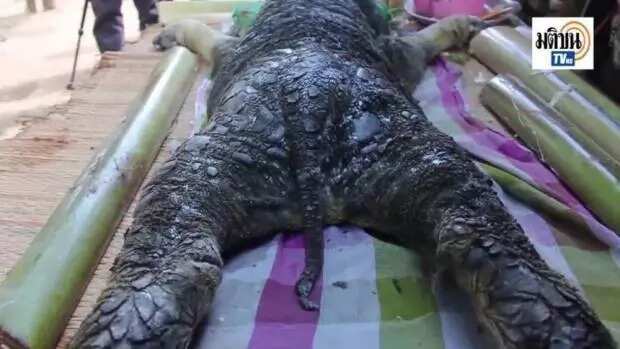 READ ALSO: Why Is This Pig's Flesh Bright Blue? Nobody Knows!
Local website Thai Rath reported: "It is surprising and is believed to bring good luck to the family and the village."
Watch video:
Source: Legit.ng