Are The Obamas Out? See America's New 'First Family' (Photos)
Cosmopolitan magazine features the Kardashian and Jenner ladies on its cover for a November edition and it is many shades of beautiful.
[article_adwert]
The cover is titled America's First Family and is a special edition as the magazine celebrates its 50 birthday.
According to eonline; Kris Jenner, Kendall Jenner, Kylie Jenner, Kim Kardashian, Khloe Kardashian and Kourtney Kardashian appear on 16 pages of the magazine in family style with each putting on a white, button-down shirt.
READ ALSO: Why I Pierced My Nipples - Kendall Jenner
In the light of this, Ryan Seacrest, the executive producer of reality TV series Keeping Up With The Kardashians has touched on the Kardashians's and Jenners's achievements saying they became successful when people least expected.
The TV host and producer also emphasized their sense of family and togetherness.
"No one could have predicted the Kardashians' and Jenners' success. But when you spend time with them, what resonates is the family unit. There are so many things about them that are glamorous, crazy, and unlike our lives, but the sense of family is universal. They love and stand by one another no matter what," Seacrest said.
The appearance is the first magazine cover having all six ladies together in four years. They last appeared together on a cover in 2011.
The ladies are photographed all sitting around Kris Jenner. They all had their top buttons opened in an alluring way.
Have a look below: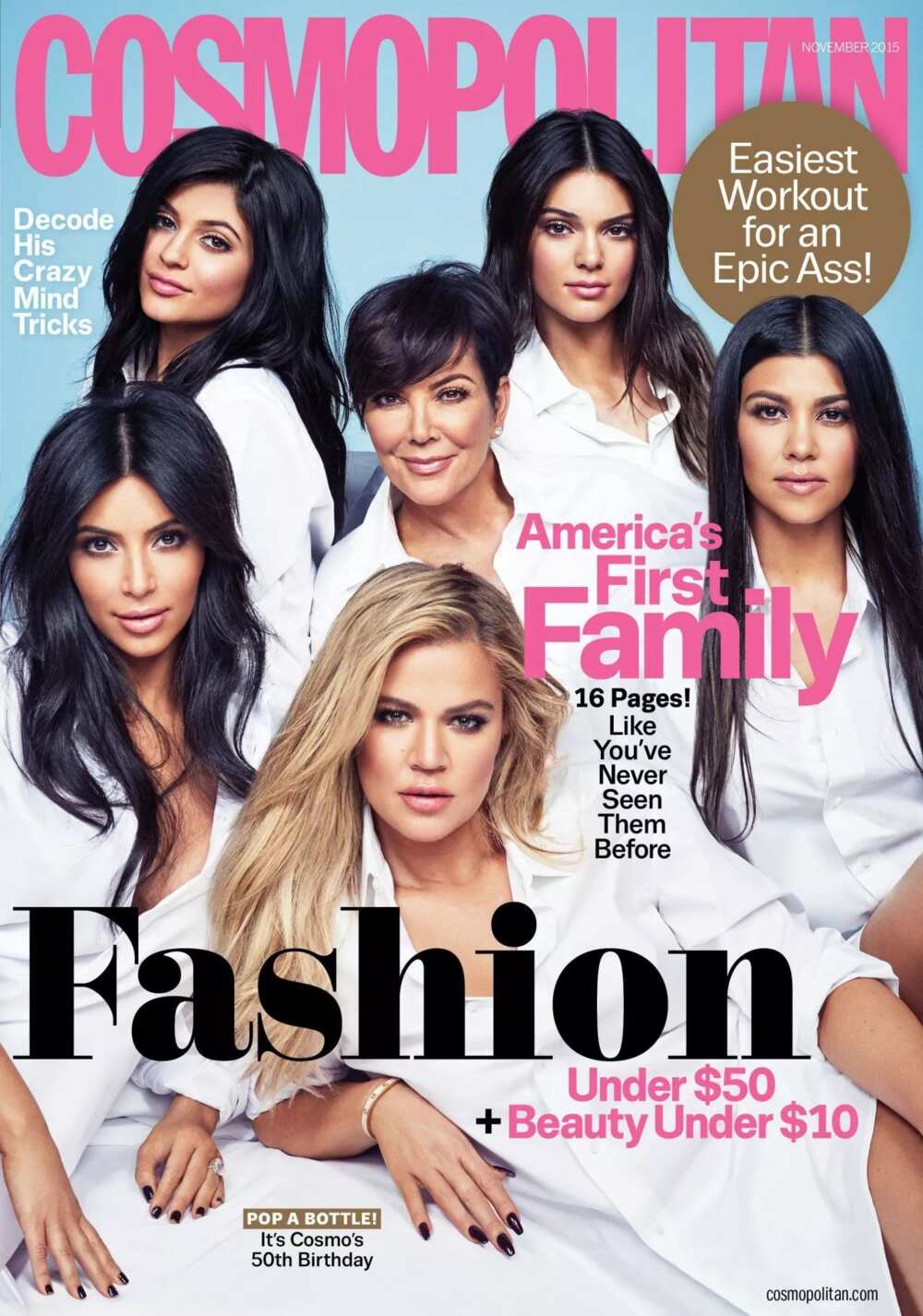 READ ALSO: Kim Kardashian Might Break The Internet Again (PICTURES)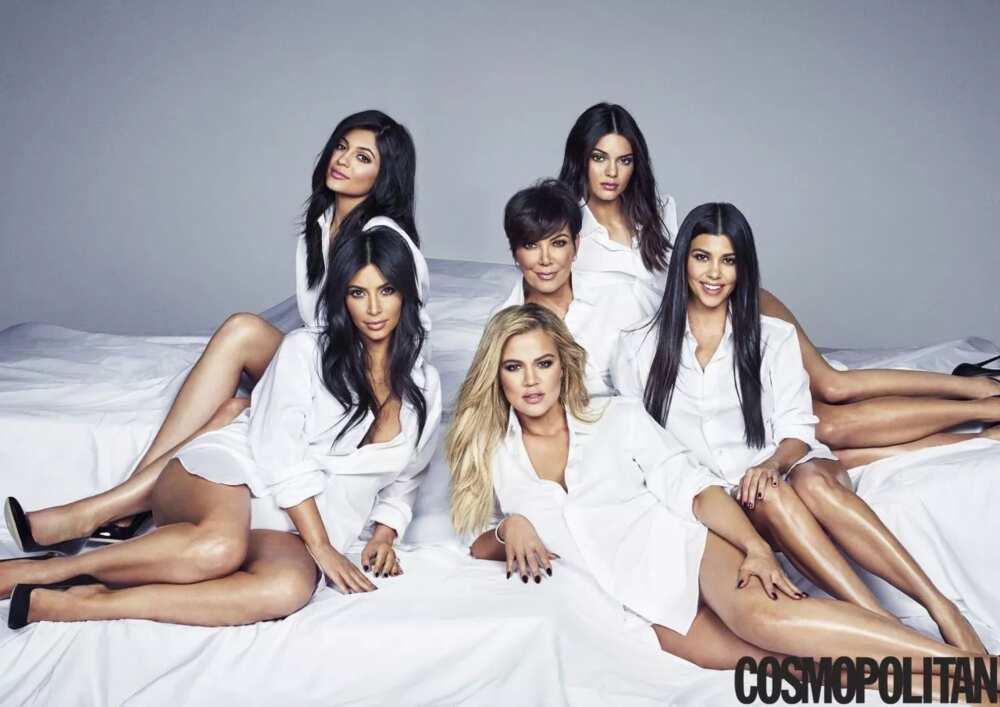 Kim Kardashian is an American TV star expected to deliver her second baby with husband Kanye West on December, 25.
Rapper Kanye West had previously declared his intention to run for the American presidency in 2020.
Kanye West declared his intention in the course of an acceptance speech as he was conferred with MTV's lifetime honour, the Video Vanguard Award, on August 30.
Source: Legit.ng