An air hostess fired for having sex with a passenger in a lavatory reportedly says she earned $ 1 million for a "mile high" sex.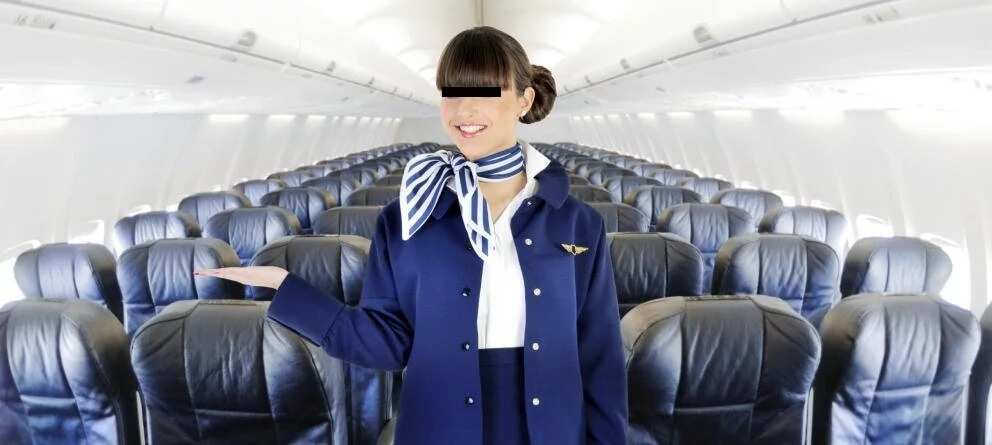 An air hostess, whose name is not revealed, was sacked after she was caught having sex with a passenger in the plane's lavatory. However, she says she doesn't regret about that because she earned $ 1 million that way.  A source in the Middle-Eastern airline told the press that a woman made more than $2,000 every flight serving wealthy businessmen from the Middle East.
[article_adwert]
"She admitted that she had sex with many other passengers during flight and that she preferred long distance flights between the Gulf and the United States," the source said.  An air hostess reportedly earned more than $ 1 million that way over the period of two years.
READ ALSO: Heartbreaking Photos Of The Victims Of Air Force Flight Crash
"Flight attendants have always had a special charm with their passengers; while some attendants choose not to cross a line and take advantage of this, there are always going to be those who do," commented on that issue the co-founder of flight comparison website Jetcost.co.uk, Antoine Michelat, adding that "the amount of $ 1million seems like an awfully high number and we're not sure how believable this is – although I suppose that all depends on if the person in question had illicit liaisons with business passengers and just how wealthy they were."
Two years ago two Air India pilots have been suspended for reportedly endangering the lives of 166 people by going to sleep during a flight.
The pilots allegedly left their cockpit in the hands of two flight attendants while they slept in business class – a plan which almost went wrong when one of the attendants turned off the autopilot by mistake.