Workers of the Nigerian Aviation Handling Company (NAHCO) embarked on a protest today, Monday September 14, at the Murtala Muhammed Airport in Ikeja, Lagos.
[article_adwert]
The workers who are agitating for increment in salary decried what they termed unfavourable condition of service.
Some of the workers carried placards with inscriptions like: "No condition of service', "Workers deserve increase in salary", "No to anti-labour practice in NAHCO", etc.
READ ALSO: Fixing Airport More Important Than National Carrier
One of the protesting workers who asked not to be named told  Legit.ng that they are having a long standing face-off with the management and that discussion was still going on. He said he hoped that all their demands would be met and their salaries would be increased.
Another worker who also did not want his identity disclosed claimed that the management was employing a "divide and rule tactic by favouring some members of the union at the expense of other workers".
Comrade Femi Adebayo Ajagbe, the assistant general secretary of the National Association of Aircraft Pilot and Engineers said the union was there to extend solidarity and support to the protesting workers.
He said the workers' union expected the management to increase their salaries, look into the issue of promotion as there were workers who had not been promoted for seven years.
He added that the workers had threatened to shut down operation by Monday, September 23, if their demands are not met.
Mr Tayo Ajakaye, the manager, communications and corporate service at NAHCO in his response said the management and the workers' union were in constant meeting to reach a compromise but that it was impossible to promote all the workers who are about 1900. He said promotion of workers would only be based on merit and not just on the number of years spent at the company.
He said: "The management does not owe any worker. If you have three or four persons reporting to you and one of them is performing very well. You will likely promote that person when the opportunity comes to do so.
"Promotion is based on merit and not just on the number of years spent ," he added.
He responded to the claims that the management was employing a "divide and rule" tactic, saying that the allegation was untrue. He explained that it was impossible for the management to call all the workers to a meeting but rather meet with representatives of the workers to reach a compromise.
READ ALSO: Arik Crew Reveals How Cocaine Is Smuggled
On the threat by the workers to stop operation by Monday, Mr Ajakaye said it was pre-emptive to make such a move as the management was scheduled to meet with representatives of the workers and try to reach an agreement.
He added that some of the workers who were agitating for increment in salaries were not privy of some of the facts available but when this information was made available to their representatives, they would know how feasible it was to meet some particular demands.
See pictures from the protest below: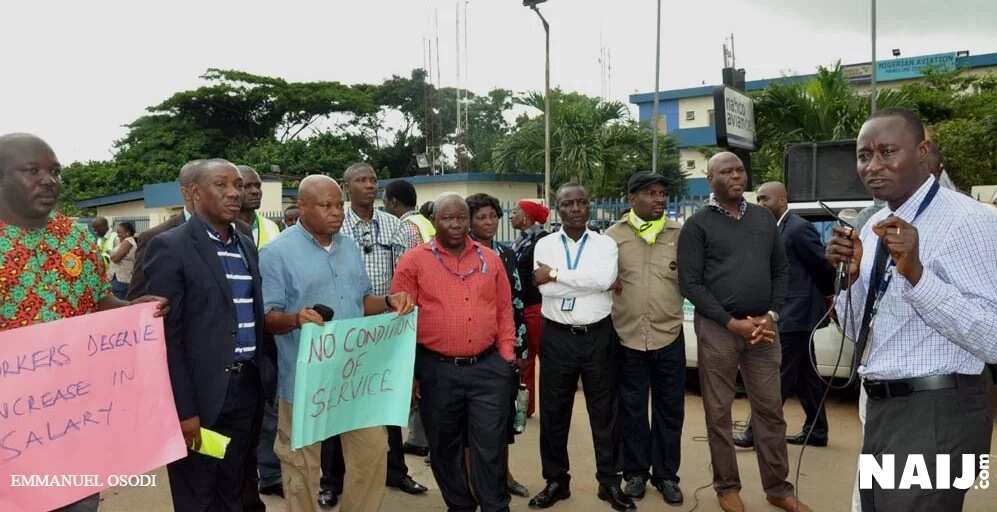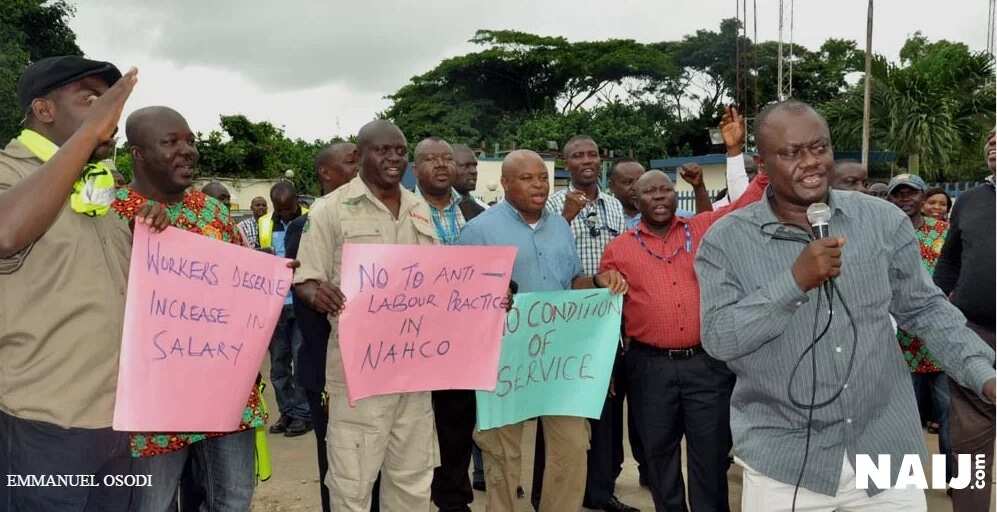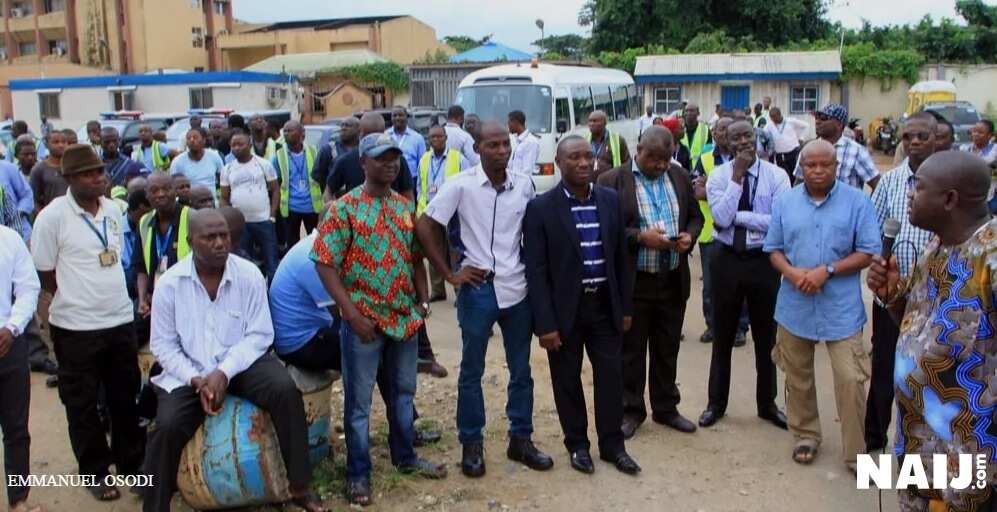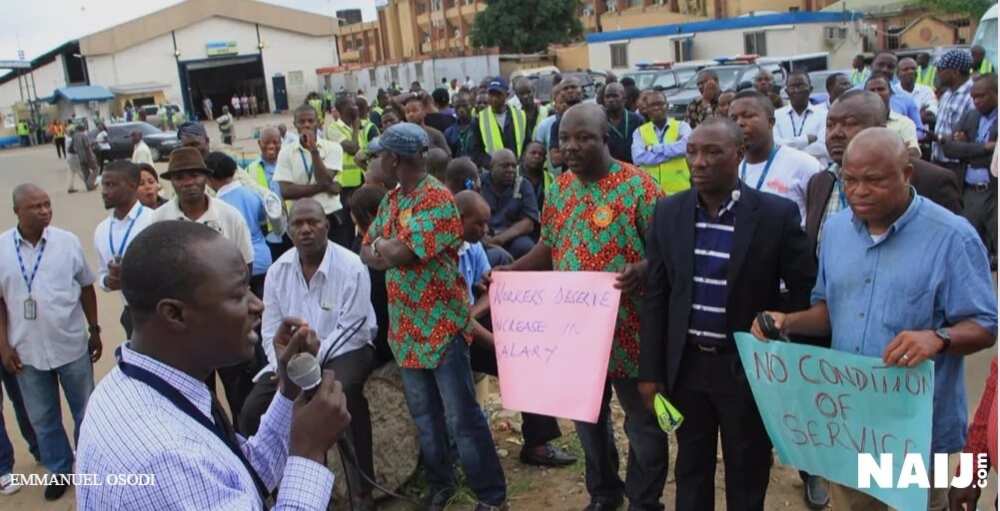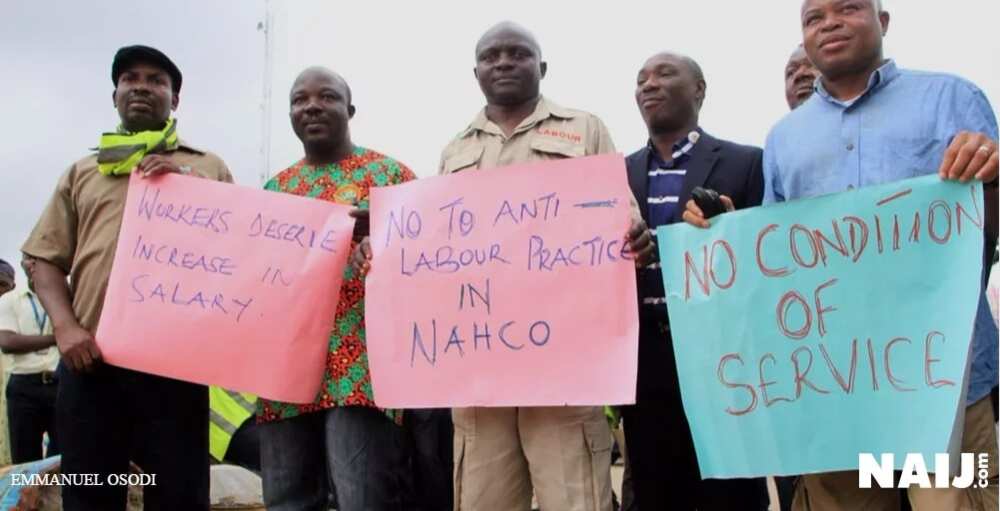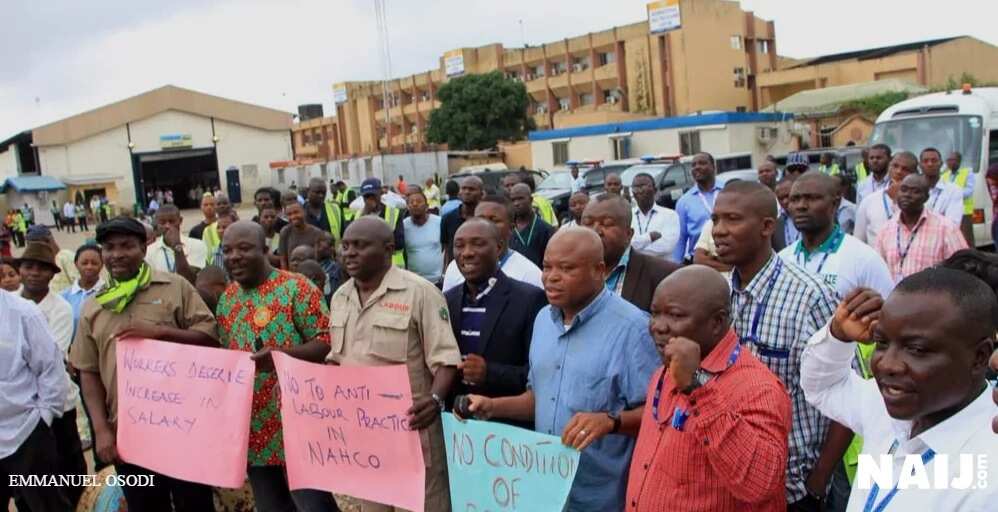 NAHCO workers are not the only ones protesting in Lagos as La casera workers reportedly embarked on a protest demanding that the management call back their members who were sacked for engaging in unionism.