Muslim Refugees Convert To Christianity To Win Asylum
Hundreds of Muslim migrants  are converting to Christianity hoping that act would give them more chances to win an asylum in Germany.
German officials have begun registering 20,000 and distributing migrants and refugees across the country who have arrived in Munich in over the weekend. The majority of migrants are from Syria, Iraq, Iran, Afghanistan, Pakistan and civil-war-torn Syria. Some of them, mostly Iranian and Afghan asylum seekers have changed faiths at the evangelical Trinity Church in Berlin.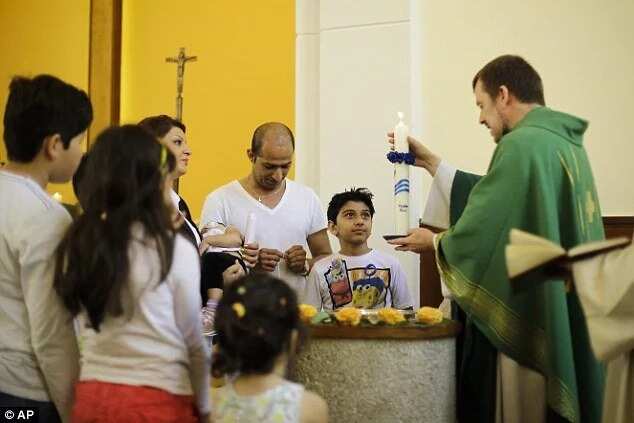 READ ALSO: PHOTOS Of Refugee Crisis That Are Painful To Watch
[article_adwert]
Many claim true belief prompted the move, but the decision undoubtedly improves their chances of staying in Germany. Moreover, conversion to Christianity by a Muslim in Afghanistan and Iran could be punished by death or imprisonment, that's why refugees believe that Germany wouldn't deport them back home.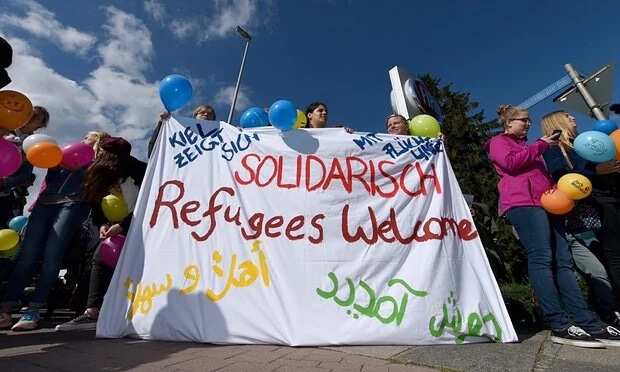 Pastor Gottfried Martens from the evangelical Trinity Church recognises that some convert in the hope it will give them chance of winning asylum – but for the pastor motivation is unimportant. According to Martens, many are so taken by the Christian message that it changes their lives and only about 10% of converts do not return to church after christening.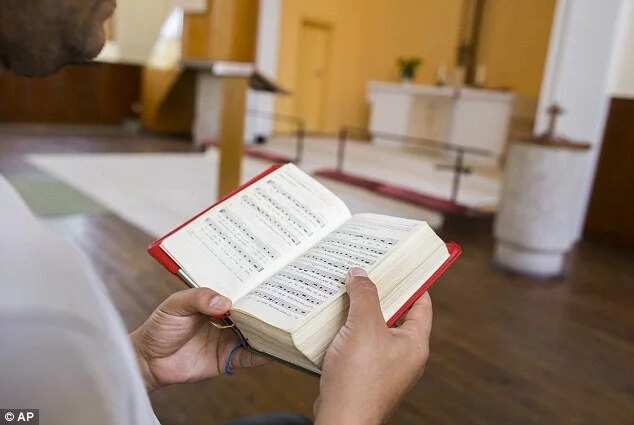 READ ALSO: Madrid, Bayern Munich Donate €1m Each In Support Of Syrian Refugees 
"I know there are – again and again – people coming here because they have some kind of hope regarding their asylum. I am inviting them to join us because I know that whoever comes here will not be left unchanged," he said. However, being Christian alone does not help an applicant, as usually priority given to those who already have relatives in the country.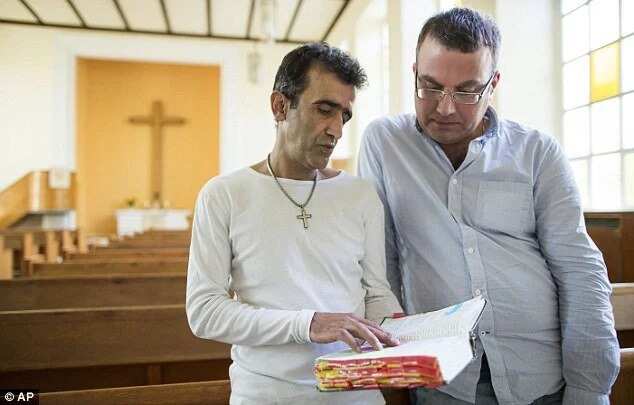 No fewer that 340,000 arrivals have been accepted into Germany during the last 12 months. The 2015 European migrant criss arose through the rising number of refugees and economic migrants from the Middle East, Africa, the Balkans and South Asia, coming to the European Union and applying for asylum. The majority of the refugees come from Syria, Afghanistan and Eritrea.
Watch video:
Source: Legit.ng