70 Vehicles, N600M Generators Recovered From Ex-Gov
Over 70 vehicles, N600 million in generators and a number of air conditioners have been recovered from officials of the administration of the former governor of Bauchi state, Isa Yuguda.
This was disclosed in a statement by Governor Mohammed Abubakar of Bauchi state during the official opening of a register by the National Youth Council of Nigeria (NYCN) to collect signatures in support of President Muhammadu Buhari's anti-corruption war in Abuja.
According to Governor Abubakar, he decided to follow in the footsteps of President Buhari in his anti-graft war by setting up a recovery committee immediately after his assumption of office, Leadership reports.
READ ALSO: Photos: Some Of The Cars Allegedly Recovered From Bauchi Ex-Governor
[article_adwert]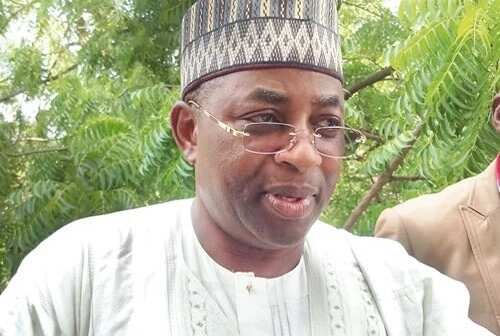 He said the committee was given the responsibility of recovering all vehicles and land illegally acquired by the previous state government.
Abubakar said: "I'm happy to be the first governor to register support for President Muhammadu Bahari's anti-corruption war initiated by NYCN. I believe the anti-corruption drive would also be factored along good governance, fighting corruption and security of lives and property."
READ ALSO: Yuguda Lands In Fresh Trouble Over Acquired Plots Of Land
The 70 vehicles recovered by the special committee set up by Governor Mohammed Abubakar is a follow up to the earlier report of 51 vehicles recovered from officials of the immediate past government.
Just before handing over, the committee found out that ex-governor Isa Yuguda gave out 64 cars to politicians, former commissioners, special advisers and top civil servants.
This came after the state government had seized 22 vehicles from the four wives of the former governor.
Source: Legit.ng