How Late Ooni Consulted "Prophet" Of Celestial Church For Healing
Sources have revealed how the late Ooni of Ife, Oba Sijuwade Okunade, had a ritual bath at night, following a prophet of the Celestial Church of Christ (CCC)'s injunctions, not long before he died.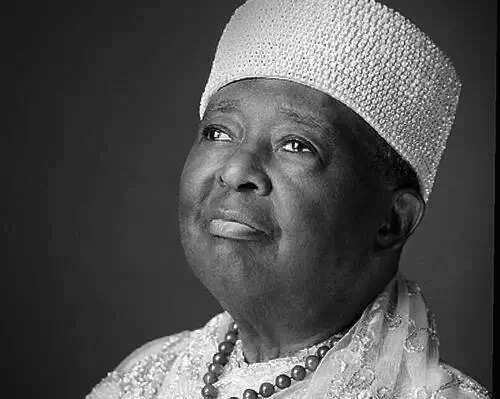 According to Sahara Reporters, the deceased prominent traditional ruler had sought various means to improve his health which was deteriorating day by day before giving in to do the 'miracle bidding' of the certain self-styled prophet.
[article_adwert]
A palace source made it known that the Oba in desperation to get well, ordered his aide to text the spiritualist for urgent spiritual help. The prophet however recommended "a spiritual bath" at a river when he got to the palace. "Ooni's only wish was for the spiritualist to heal him so that he could attend his son's wedding [in Nigeria] before returning to London for treatment." However, this wish could not be achieved because the traditional ruler  "left the river unable to stand up. Palace guards helped him physically to reach the palace."
READ ALSO: PHOTOS: Meet The Young Man Who Might Probably Be The Next Ooni Of Ife, He's A Barrister!
The prophet was said to have said all the signs he saw were all bad omen and that things could not be helped anymore. The day after the failed ritual, he was flown out of Nigerian in an air ambulance. He was wheeled in with life support gadgets into a clinic at 20 Devonshire Place W1G 6BW, at about 10.30 p.m. on Friday July 24, 2015. He was admitted to the Critical Care Unit on the 3rd floor of the London Clinic, with a medical team that included five specialist consultants and his many wives, monitoring him until his death at 7.10 p.m. on Tuesday July 28.
READ ALSO: Ooni Of Ife: 'Abobaku' Allegedly Runs Away, Nigerians React
The traditional ruler who has great taste of everything has a mansion situated just few minutes from Victoria train station which is just yards away from the Buckingham Palace Gardens.  The late monarch, who was buried last week in Ile-Ife, was a man of tradition who rolled with various political figures during his lifetime. He is known to be very straightforward and does no care whose ox is gored. He has dined and wined with various shady politicians and military dictators, including the late brutal dictator, General Sani Abacha.
His death came a few months after Muhammadu Buhari won Nigeria's presidential election, roundly defeating former President Goodluck Jonathan, who was openly endorsed by the Ooni. Mr. Buhari's victory in the March 28 presidential election significantly diminished the Ooni's political influence.
May his soul rest in perfect peace!
Source: Legit.ng