Editor's note: The latest data suggest that 87% of Nigerians are of negative opinion on same-sex relationships, let alone marriages, and gay rights issue in Nigeria on the whole. Those who oppose the views of the majority are looked upon with condemnation. Gay people often feel the pressure to flee the country to escape the 14-year prison sentence.
In late June, same-sex marriages got legal acknowledgement in the US. This factor has, naturally, drawn the global attention and greatly influenced the moods of Nigerians who, in July, saw the newly-elected president, Muhammadu Buhari, off to his White House presidential trip.
I am no longer going to stay in the dark, like most of my countrymen and women do; rather, I am going to share with you, faithful readers of my column, the exact and unbiased opinion on gay rights in Nigeria.
For the sake of not being called gay, or a gay rights activists, we tend to go into a psychological discomfort known as cognitive dissonance. If you are quick to judge, one of those who condemn gay rights movements just at the mention of it, then I urge you not to be disappointed in me. For once, I am going to stand a bit outside of the norms that are "acceptable" to Nigerians.
Most African countries have placed stiff penalties on those who are prone to such practices. But I want us to answer this question with a strong level of honesty:
Now another question: what is the fate of these people, where should they find their solace, who will listen to their pleas for equal rights on a continent where they are seen as plague, and their only crime is who they choose to love?
"I get you, but I am not like you"
We Nigerians are very quick to judge a book by its cover. We tend to condemn any act or topic relating to same-sex lifestyle without considering logical reasons.
I know that a great number of people reading this article have had, willingly or unwillingly, encountered a homosexual individual, a man or a woman. I myself have once been subjected to a sexual assault by a neighbour, back when I was still in school. I slept off in his room while watching a movie. Instead of him waking me up, he left me right there in his bed, and, in ungodly hours, he started making sex moves on me. When I woke, I nearly had my pants down. With the little strength left in me, I ran to my room.
Early the next morning, my assaulter called and apologized for his actions which I did not reciprocate. He thought I was going to expose him to the lodge. Shortly after that, he had to travel, and when he returned two weeks after the incident, he discovered that I have not exposed him. He came to my room and said:
I talked to him and explained I understood how he felt, but I told him I am not like him. I told him I do not condemn him for his sexual orientation, nor do I condemn anyone who is gay.
My reason is quite simple: the Earth is indeed a terrible place to be gay. Even in developed countries, with gay rights movements, such persons are still subjected to inhumane treatment. That is why I don't see America having a homosexual president even in 30 years from now.  
[article_adwert]
Food for thought
We Africans hate to hear about individuals engaging in same-sex activities. But how would you feel if you discovered your best friend, who has weathered every stormy weather with you, who has always been there for you, who supported you with cash when you thought you would miss out of a ground breaking project because of lack of funds — "oh such a friend" — and you just discovered he or she is a homosexual? What would your immediate response be?
Would you dial the police for your friend to be locked up for 14 years because of who he chooses to love? Would you immediately cut off all ties with your friend? Or would you neglect your friend's sexual orientation and move on, since it has not affected your friendship? Or maybe you would seek for someone who could help your friend through personal advice or professional counsel?
Now, if your response falls into the first two scenarios, then I have strong pity for you, for you are not fit to be called a friend.
On the governmental level
We all know that President Buhari frowns greatly on the issue of homosexuality in Nigeria, and his refusal to participate in the discussion about same-sex marriage even with the American Senate shows his stand on the topic.
In Nigeria, all the citizens are equal, thanks to the amended 1999 constitution that is still very much in use. But there are the first-class citizens, those that have distinguished themselves in service to their fatherland, use their personal money to tar roads, build schools for free, contest with the government on granting scholarships to citizens, employ thousands. Definitely, we have loads of them in Nigeria, noble citizens like Dangote, Mike Adenuga, Ifeanyi Ubah, Arthur Eze, Orji Uzor Kalu, and loads of them.
Now let's assume that one of theses individuals decided to break the norm and do the "unthinkable," by saying: "I can't take it anymore, I have to give in to my true self, I am gay, can't run from it anymore. I am sorry for whoever loses faith in me based on my sexuality."
How would the current administration handle such a situation?
I fault the present government's approach to gay rights. There are gays in Nigeria, and these people are noble citizens that pay taxes, adhere to traffic laws, help the needy and carry out their duties as prescribed by the constitution. Yet, the government has turned its back towards them and places a 14-year jail sanction on them. This, to me, is wrong.
There are two ways. First, the government recognizes that there are homosexual individuals among Nigerians and accepts them instead of imposing the 14-year-long prison sentence, so at least these people have a level playing field with their "straight" counterparts, and the issue of gay rape is brought down to the minimum. Or the current administration, while maintaining its strong stance on gay practices, finds a way of reaching out to the gay community and tells them of the needs to have a change in heart, and probably set up rehabilitation centers nationwide tasked with rehabilitation and reintegration of our friends, brothers and sisters.
You can't just turn your back to an existing issue and think it would disappear, and that's exactly what Nigeria and most African nations are doing regarding gay rights, and it is indeed a wrong approach.
My last shout out to the African leaders: rehabilitate and reintegrate them into the society. For in as much as you hate to acknowledge it, they are present in our countries, and you can't keep turning your back on them (for goodness' sake, they are your citizens!).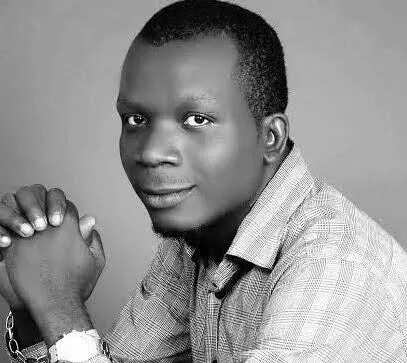 Arinze Esomnofu is a political analyst, public commentator on trending political events, and a motivational speaker.
The views and opinions expressed here are those of the author and do not necessarily reflect the official policy or position of Legit.ng. 
Your own opinion articles and news/photo reports from your area are welcome at info@naij.com. Drop us an email at info@corp.legit.ng telling us what you want to write about and why. More details in Legit.ng's step-by-step guide for guest contributors.
Contact us if you have any feedback, suggestions, complaints or compliments. We are also available on Facebook and Twitter.