Editor's note: On August 5, President Muhammadu Buhari tasked the aviation ministry with establishing a new national airline. Having watched the Nigerian airports wither and deteriorate, 'Yomi Kazeem, the Legit.ng columnist, says that, before any talks of Nigerian airways, the organisations concerned should first fix the airports across the country.
A few days ago, one was at the Murtala International airport in Lagos to pick someone up. As with all things Nigerian, it turned out to be a stressful process. First, non-travelers are not allowed to get into the airport — a clear departure from standard practice in all other major airports globally where non-travelers are permitted into arrival and departure terminals to pick up and drop off people. As such, without being able to get into the airport, one had to wait outside.
"Outside" was the front porch of one of the gates from which arriving travelers emerge. Equipped with seats, which are nowhere near enough for hordes of people who are constantly present to pick up friends and loved ones. Waiting "outside" meant facing a reality of standing for hours in wait.
As though that is not crude enough, there is no way to access flight information to know what flights have landed or if schedules have changed, as anyone waiting has to simply stare at the arrival gate, hoping that the next person who emerges is the one they came to pick up. In one's case, the wait lasted six hours, as without my knowledge, changes had been made to the landing schedules.
While all these are nuances associated with dealing with arrivals at the airport, dealing with departures is a different nightmare altogether — again not in line with any global standards at international airports.
With clear need to renovate and build much better airports, improve infrastructure and technology, it is a tad confusing that the new government is keen on pushing plans for a national carrier instead, despite well-documented issues with the defunct Nigeria Airways. Some regard the notion of developing a national carrier as a bad idea, and in the present reality, it is hard to disagree. The high margins of cost and low margins of error associated with the airline business make it unsavory for a country seeking to reduce expenses as much as possible. A more proactive and strategic thing to do in the meantime should be revamping international airports in Nigeria.
[article_adwert]
First impressions count 
In many ways, airports are more than just a collection of terminals where planes take off and land. It can be a reflection of the city, and by extension, the country, as it is the first point of contact for incoming foreigners. And in truth, with its haphazard procedures, snappy immigration workers and faulty infrastructure, the international airports in Nigeria are a reflection of the country.
Fixing the airports, though, will not be simply about attempting to make grandeur first impressions. It should be aimed at ensuring that Nigeria is a true economic hub on the continent. Enabling access to and from the airports, expanding capacity and growing operations could all result in inflow of more trade, more tourism and more revenue for Nigeria. The busiest airports in Africa are located in South Africa and Cairo; compared to those, the international airports in Nigeria pale badly.
A thing of pride?
National carriers are often regarded totems of patriotism as they fill citizens with pride. Old stories of Nigeria Airways suggest that, at its peak, it was one of the finest airline operations in the world. Naturally, that could be a source of pride for the country, but things do not always go according to plan. Recent events with Kenya Airways, previously the benchmark for African aviation, being close to shutting down operations and recording its highest ever loss are a good example of how awry things can get.
As a proud nation, some consider it a travesty that the country does not operate a national carrier. But the bigger travesty is that the airports across the country are eyesores than will only pass for bus stations in many other countries. If properly set up and run, airports can be sources of pride as well. For example, Singaporeans think of the opening of Changi Airport among the five most important events in the nation's history, and, given how much of an economic impact it has had, it is not hard to see why. More than anything else, it is simply embarrassing that in 2015, the international airports of Africa's largest economy are in such a bad state. Many aviation ministers have promised renovations and changes but so far none has been a runaway success. and whoever leads that ministry under the new president should be looking to do things differently. At the end of the day, picking up friends and family from the airport should be something to look forward to, not an exercise that is met with dread.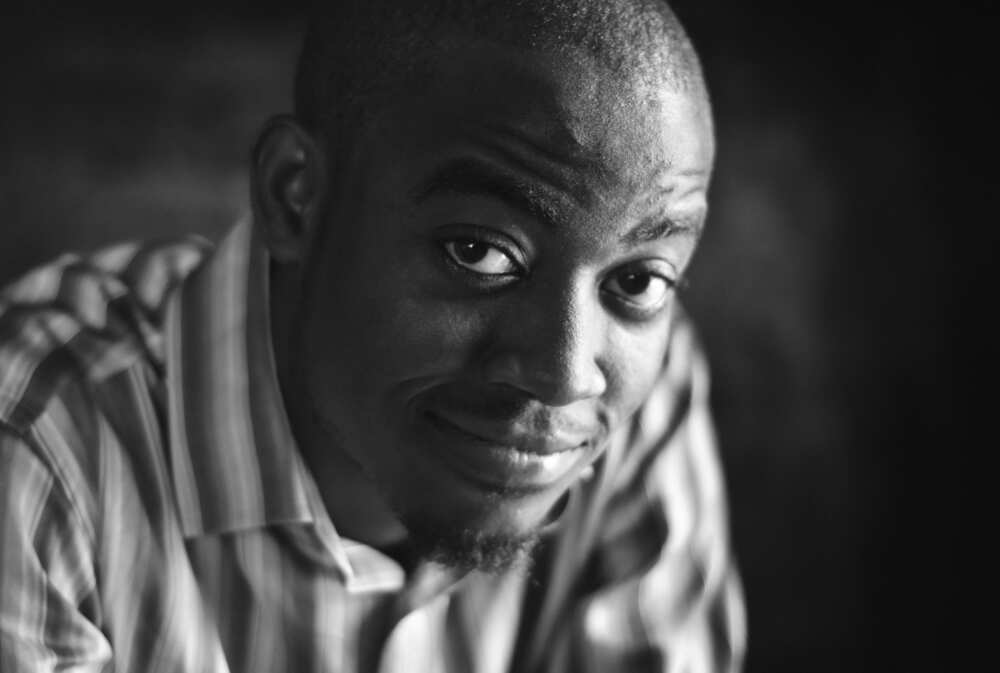 'Yomi Kazeem is a media professional based in Lagos, Nigeria.
The views and opinions expressed in this article are solely those of the original author. These views and opinions do not necessarily represent those of Legit.ng, its editors or other contributors.