President Buhari Orders Immediate Probe Of NITEL/MTEL
Nigeria's president, Muhammadu Buhari, has identified another sector of the economy which he believes should be probed with immediate effect.
The Nigerian leader, according to a report credited to Vanguard, has ordered probes into the sale of Nigerian Telecommunications, NITEL and Mobile Telecommunications, MTEL which was carried out by the previous government of ex-president Goodluck Jonathan.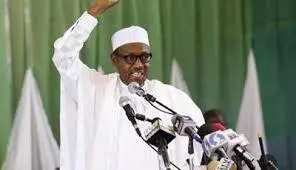 READ ALSO: Why Buhari Can Never Forgive GEJ, Other Corrupt Nigerians
[article_adwert]
President Buhari, who said he is not opposed to the reasons for selling the telecommunication companies, however, expressed his concern about the process following the $252m reportedly recouped from its sale to NATCOM consortium in December 2014.
Dr Tunji Olaopa, the Permanent Secretary, Federal Ministry of Communication and Technology, who addressed journalists after briefing president Buhari on the activities of the sector, informed that the president has directed him to raise a memo on the whole transaction to ascertain if there were any underhand dealings.
READ ALSO: Why Obasanjo, Jonathan, Abdulsalami Visit Buhari
He noted that the president was equally concerned on the quality of service rendered by the telecom operators in Nigeria.
According to Olaopa: "The President was concerned about the liquidation of NITEL. He is not opposed to its privatization but he wants to know and he want us to bring a memo on how he whole transaction was undertaken so that he would know whether Nigeria was shortchanged.
"The President was concerned by the quality of service of telecom operators. The President is very concerned about the whole issue privatization that is hindering the investments in ICT infrastructure and that he will personally champion this. The President talked about the potentials of the ICT sector in generating employment."
The Nigerian president had only yesterday, reiterated his desire to see through his probe of every corrupt sector of the economy and rid the country of corrupt officers.
Source: Legit.ng