Dr Rahmon Adegoke Adedoyin, a prince from Ile-Ife (Agbedegbede/Oshinkola) Akui ruling house, prompted that the late Ooni of Ife, Oba Okunade Sijuwade, allegedly made him his successor.
The proprietor of Oduduwa University, Ipetumodu, Ile-Ife, Osun state, who reportedly strides in the cradle of Yoruba land, prompted the late Ooni of Ife to honour him with the chieftaincy title of the Maye of Ife.
In an interview, Adedoyin who owns a university in the United States and two polytechnics in Nigeria among other investments, speaks about the problems and prospects of education in Nigeria and how history and tradition favour him to emerge as the next Ooni of Ife.
READ ALSO: Race For Ooni's Successor Begins
[article_adwert]
According to him, the journey began about 35 years ago when he was an undergraduate at the then University of Ife.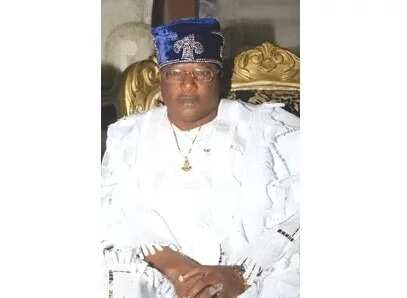 "I was approached by a particular lecturer to coach his child in Mathematics. The success I recorded with that child led to his introducing me to a number of his other colleagues. By the time I graduated, I had established a fairly large home lesson such that I didn't bother to look for a white collar job on the completion of my service year. Those familiar with the old Oyo State in the early 80s will remember the name Universal Tutorial College," he said.
He further said: "When the military government deregulated tertiary education in Nigeria, we took advantage of the opportunity to apply for the licence to run a polytechnic and, after crossing so many hurdles, Universal College of Technology, Ile-Ife, the first private polytechnic to be recognised by government, emerged and got accreditation with the National Board for Technical Education.
"We later sought approval for a change in nomenclature which was granted in 2009 and so the Universal College of Technology, Ile-Ife changed to what is now called The Polytechnic, Ile-Ife."
Speaking about his plans to develop Ile-Ife, Adedoyin said that even though he has very busy shedule and spend almost half a year outside the country, he knows Ife problems and has plans on how to solve them.