The fast rising photo play series, Fame and Luv is the first to be made in Nigeria. It is an entertaining mix of photos and writing to narrate a story. This volume filled with drama and suspense is about the lives of young college undergraduates and how they battle with school, career and relationships.
In an interview with Chinenye Ugonna of Legit.ng, the inventor of Fame and Luv, Femi Balogun describes his struggles and achievements on his journey so far.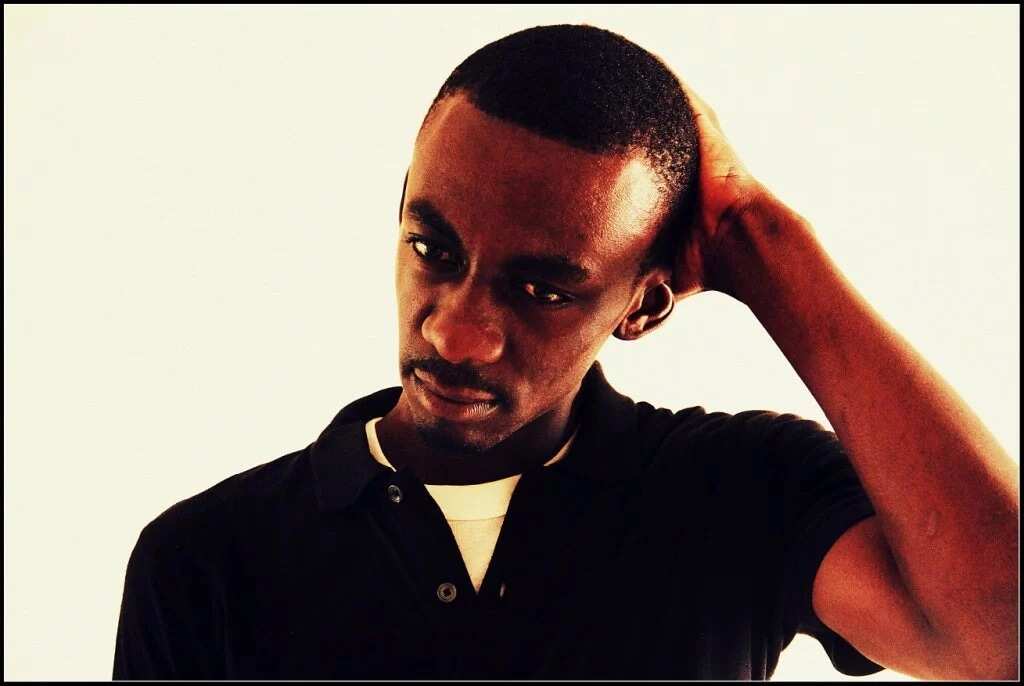 Naij: Tell us about yourself (real name, date of birth, hometown, schools attended, age etc)
Femi: My full name is Olufemi Olusola Balogun, a.k.a Olu Balogun. I was born on the 14th of June. My father is from Ado-ekiti, Ekiti state - that's my hometown. I attended various primary schools across the country because my parents moved around a lot then. I then went the King's College, Lagos, for my secondary education and the University of Lagos for my tertiary education. I'm in my late twenties.
Naij:  What position are you in your family
Femi: Well... I am the last born child of out of 8 surviving children.Naij: Where were you born and raised?
Femi: I was born in Warri, Delta state. I then moved to Taraba state till I was five years old. From there to Suleja (Niger state) and then over to Ibadan where we built a Family house. After that I moved to Lagos, just before secondary school.
READ ALSO: INTERVIEW: Why I'm Returning To Radio DJ- DJ NeptuneNaij: How did Fame and Luv come about? 
Femi: Fame and Luv is my first photo film series. I shot the first prototype version in January of 2013 and then the second prototype in October of 2013. A Photo Film series is something I have wanted to create since 2009 but I only got around to it in 2013. I decided to make the first version about University undergraduates and that's how I started writing Fame and Luv. Once I had written the first three episodes of Season one, I was certain I was ready to do anything to bring it to life. The Mobile money company, Paga, opened the door for me by giving me the finance and resources to produce season 1 of Fame and Luv. I'm forever grateful to Pagatach Ltd. for seeing the vision.Naij: What motivated you to go into creating a photo film series? 
Femi: The photo film was created out of my necessity to express myself through writing. I have always wanted to be a writer, since I was in secondary school but as I matured and came to the full realization of the Nigerian and African culture, I saw that my generation had lost interest in reading. This discouraged me from writing a full novel, even though I had already started a few story series' online and I even published a printed story series called '7 girls, 7 guys'. All this while I had the Photo Film idea in mind but I only got about to executing it in 2013. I was sure that the Photo Film could attract young people to read again because of the alluring pictures. Naij: Who is your mentor?
Femi: When it comes to other spheres of my life, like digital marketing and business development, I can say I have mentors but as it relates the photo film series, my only mentor was, and still is, God.
[article_adwert]
Naij: Are you single?
Femi: Well, I guess you can say I am single.Naij: Is this a full time job for you?
Femi: No, this is not a full time job but for now it is my driving passion. I also work for a south African company known as the Mobi Hunter, as their Nigerian sales Consultant. We sell BlackBerry Messenger Ads to companies and individuals, as well other digital platforms like 2go and Nimbuzz,Naij: How has it been so far?
Femi: The Photo Film series has been great all the way. Fans have become addicted to the stories. I get all sorts of encouraging comments, emails, tweets. etc. Most people praise the innovation and also the entertainment quality of the stories. Managing the project has been a lot of hard work, from the writing, to the production and directing, to editing, to social media publication, but because it is my driving passion, I have never let that deter me. I have lost staff, crew, actors and even friends in the process but no matter what, the show must go on!Naij: What has been your inspiration all this while?
Femi: My inspiration comes from God. All I need to do is remember that I was created by an awesome and intelligent being, and I get motivated to start writing; to start creating something. I never lack inspiration to create, the only obstacle might be deciding exactly what to create at the right time.
READ ALSO: Exclusive: BillieOniaBeats Releases 4th Volume Of We Love BeatsNaij: How do you get to come up with your stories?
Femi: I try to make the stories as close to reality as possible. In order to come up with stories I usually spend a lot of time with friends, ask them deep questions to understand their state of mind and their personal motives. I never recreate characters from real people though; I always imagine new characters and add a few traits from people I know. Once I have a clear idea what each character is like, the story flows naturally because I am writing to resolve each character's motives.Naij: Do you write your stories yourself?
Femi: Yes, I write all stories myself but I hope to do a writing competition soon, to give opportunity to other writers to express their creativity.Naij:  Is the story fiction or a reality
Femi: Fame and Luv is a mixture of fiction and reality. The story line is fictional but we use real environments and shoot at real times. When you read the stories you will see that each scene has a location address and a time of the day. So if you're ever at one our locations when we're there, you just might end up in one of our pictures. lolNaij: What has been the feedback so far since you started?
Femi: Fans have shown real love for Fame and Luv. Every comment I have received has been positive. People love the story line, the innovation and the expression of creativity. Some people go as far saying they have never been so entertained. At the moment we have about 40,000 subscribers to our BBM channel and the numbers keep increasing everyday. I always look forward to meeting the expectations of old and new fans. We keep and will always keep getting better.Naij: What profession path would you have ventured into if you were to do something else?
Femi: If I never got about to creating the photo film, I would have focused on digital marketing and business development. When I finished University my family was on my back to get a job at one of the major oil companies. I basically had a job offer waiting but I had to make the hard decision to define the course of my life myself. I knew I would make a lot of money in oil but I saw no room for creativity. I then decided to start freelance work in digital marketing and business development, in order to make a living and find my independence. This left room for my creative side.Naij: What's your most embarrassing moment?
Femi: Lol! I'm not sure which one tops the list. Well, one day, some years ago, I was all dressed up, on my way out. I had just stepped onto the road when I landed on a slippery patch. It had just finished raining and the ground was wet. I ended up doing a lot of break-dancing just to catch my balance but it was all to no avail. I still ended up landing in the gutter by the side of the road. I was wearing white pants and one of my favorite shoes but, yeah... they both came out brown from the gutter.
READ ALSO:I'm getting international recognition – SkalesNaij: What's your favorite food? Can you cook it?
Femi: I wish I could say something really exotic but honestly I just love Indomie noodles! Well, at least it is 'asian' food. lolNaij: How do you intend to keep pushing your career? 
Femi: My strategy is to make enough money to cover the costs of producing Fame and Luv. We are working towards monetizing the series soon but for now I am happy to spend my own money on it.Naij: Do you see yourself making your own movies?
Femi: Certainly! I direct Fame and Luv myself. I have always been passionate about movies and I still am. My brother is a famous actor, Lanre Balogun, and he has always encouraged me when it comes to my dreams of being a big movie producer. I have not ventured into movie production yet, even though I have been privileged to work with a lot of established Movie producers like Tade Ogidan. Lanre introduced me to a lot people in the movie industry but I am waiting to have at least ten million dollars to spare, to pull off my first movie. No disrespect to Nollywood but if all we do is create movies with five/ten million naira budgets, we will never give Hollywood a run for their money.Naij:  Where do you see yourself in ten years?
Femi: I see myself creating Year 10 of Fame and Luv! I see myself producing my first two movies and probably married. lol. Fame and Luv is made up of 3 seasons. After every 3 seasons, there is a completely new story, with new characters. So each 3 seasons of Fame and Luv is referred to as a 'year'. Right now we're in Year one.