Why Kalu Should Be FIFA President - Fashanu
There are reports that the former English football star John Fashanu has found love again in the arms of TV presenter Rachel Bakam, after his three-year-old marriage with ex-wife Abigail Igwe hit rock bottom.
In this interview with Legit.ng, the former Wimbledon star tells when the divorce saga with Abigail Igwe will be settled in court while also addressing the reports of him in a new love affair with Rachel Bakam.
Fashanu also spoke about the appointment of Sunday Oliseh as coach of the Super Eagles, the exit of Stephen Keshi and the alleged ambition of the ex-governor Orji Uzor Kalu to be FIFA's president.
What's your take on the appointment of Sunday Oliseh as head coach of the Super Eagles?
Sunday Oliseh is a discipline young man, he's got what it takes I believe. However, what I think is a little bit unusual is that we pay Oliseh three months' salary upfront (N15M), yet Stephen Keshi is suing the NFF N1billion for not paying his money.
So what do you think about the Stephen Keshi's conflict with the Nigeria Football Federation (NFF) currently led by Amaju Pinnick?
There's a little bit of challenge, I don't understand why one coach is leaving but he's not getting his money (Keshi) while the other is joining and his getting his money early (Oliseh). I will like to see this issue closed up quietly and diplomatically by the NFF president, Amaju Pinnick. There's no doubt that Pinnick is a very disciplined person which I believe can turn our football around. He just needs some time to do that.
READ ALSO: Chris Danjuma Calls 35 Falcons For All Africa Games
Are you interested in football administration in the future?
Not at all, I don't see myself in it in the nearest future.
Going down memory lanes, why did you turn down an offer to play for Nigeria?
I didn't turn it down an offer to play for Nigeria. As a matter of fact, I came in twice. But some people didn't want me, so I left. I also said to myself that I wouldn't fit in here in Nigeria.
What was your best moment as a footballer?
FA Cup Final, Wimbledon against Liverpool. The result was one of the biggest shocks in the history of the competition as we won 1–0 to win the cup.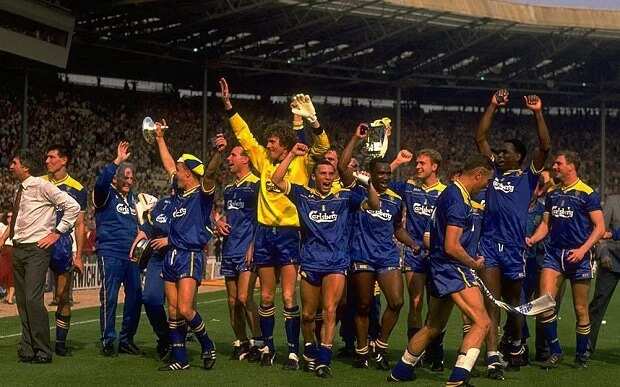 READ ALSO: FIFA U-17 World Cup: Nigeria Face Stern Test Of Title Defence
[article_adwert]
And your worst moment?
There are no worst moments in the life of a professional footballer, not even my injury was a bad moment for me. When you have over 60,000 people watching you, that's an amazing feeling. So I'm lucky to say I have no bad memories.
Is it true you and TV Personality, Rachel Bakam are dating?
Well, I leave most of these things to the newspapers, they seem to know best. However, Rachael is a dear friend and a wonderful person.
What about the divorce saga with your ex-wife, has it been finally settled in court?
That hasn't been settled for now but we're looking forward to that in the coming week.
There are reports that ex-governor Orji Uzor Kalu is gunning for the position of FIFA President and you are one of his supporters. How true is that?
Orji Uzor Kalu hasn't told anybody that he will run for governor, but I (Fashanu) have suggested that he will be the right candidate for that position and probably the only one from this country.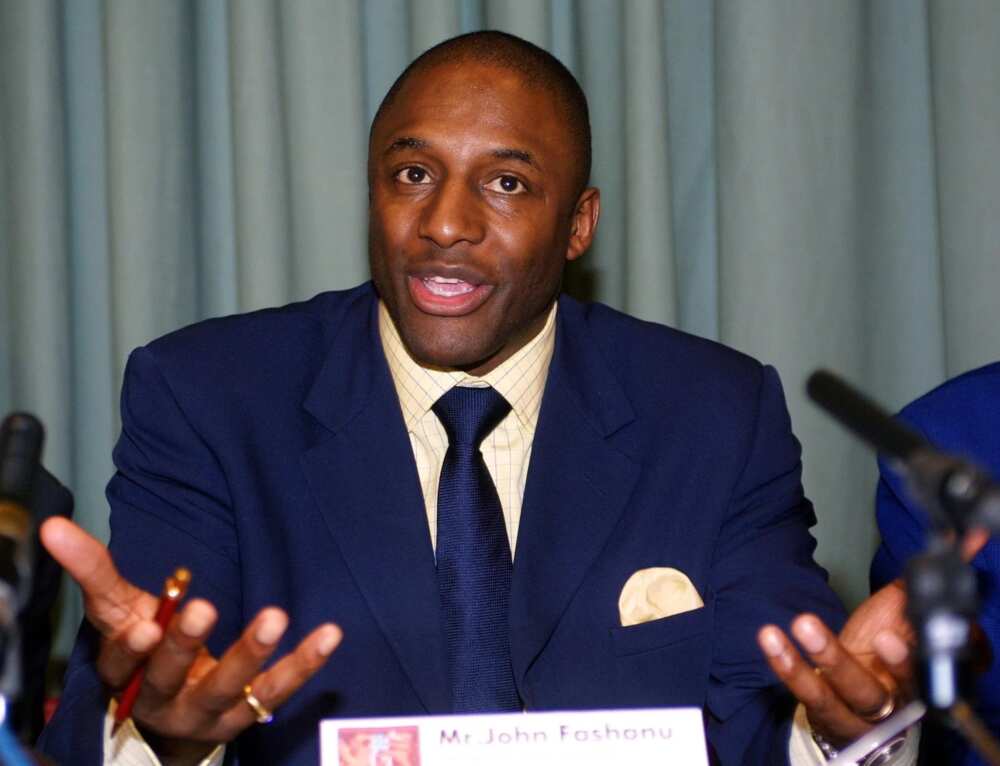 Why do you think Orji Uzor Kalu is a right candidate for the FIFA President job?
Well, we are rallying to get Uzor Kalu in that position because we believe in him. He is the only capable of running for that position in this country and that's because he's very charismatic, he's a billionaire as a businessmen and he has been active in the game obviously in Enyimba on two consecutive occasions which has never been repeated.
Let me tell you something quickly! As a footballer for many years, I'm aware of the fact that there are more politics in football than in politics itself and Kalu is someone that I believe can handle this situation and pressure.
I believe he built two stadiums as well, which again is unprecedented. So we support him but then again he must get the support from the Presidential Villa as the presidency must support him. So if the presidency passes the approval then we go ahead.
What about you, are there aspirations that are yet to be achieved?
Not at all for now, I'm a happy man for now.
Nice chatting with you John Fashanu
Thank you my brother.
Meanwhile, Orji Uzor Kalu's decision to become the next FIFA president has lots of Nigerians excited but the top football body in the country is still yet to throw their support behind him.
Source: Legit.ng