Aisha Buhari Acts As The First Lady
Contrary to Muhammadu Buhari's assertion that there is no office of 'First Lady' under Nigeria's Constitution, Aisha Buhari is operating from the office of the First Lady inside the presidential villa, The Punch reports.
Before the presidential election, Buhari wa:
"The office of the First Lady is not in the constitution, so there's no official role for them."
Even Mrs Buhari admitted that she would act within the rule and serve according to the national legislation.
"If the office of the First Lady is constitutionally recognised, he will not tamper with it, but if it is not that's okay."
Aisha Buhari vowed to adopt the title of the president's wife rather than the First Lady, unlike Goodluck Jonathan's wife, Patience Jonathan.
However, investigations show that things have changed. Mrs Buhari is reportedly operating from the office located beside the residence and used by her predecessors. The office is said to house her personal aides, security detail and protocol officials.
READ ALSO: Read What President Buhari's Wife Donated To Pregnant Women
Buhari's wife is organizing luxurious events similar to those held by Mrs Jonathan. All are being carried out inside the banquet hall of the presidential villa in Abuja. They include a "thank you dinner" in honour of APC women and youths, breaking fast after the Ramadan end, a seminar for wives of state governors, among others. More projects, resembling in style the activities of the previous first ladies, are being arranged.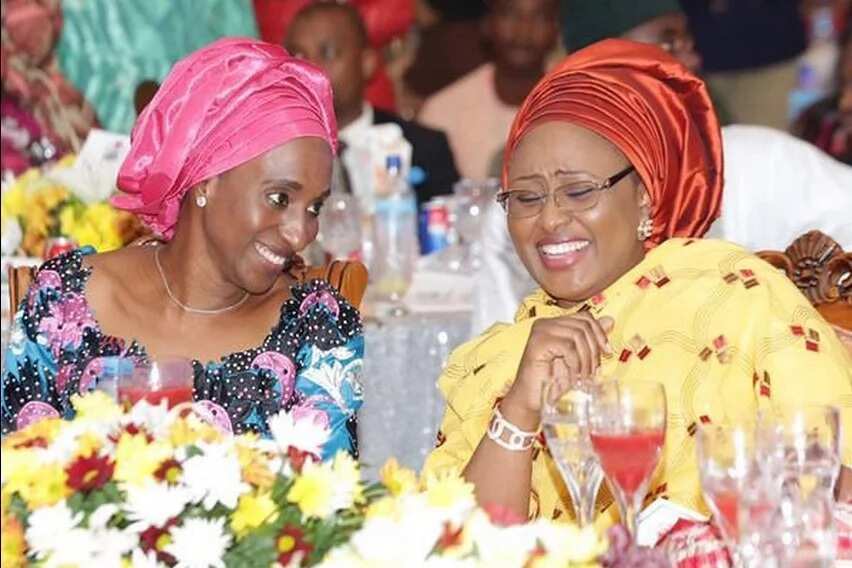 Zakari Yau Nadabo, director of media in the office of the wife of the president, confirmed on Thursday, August 6, the information about the planned pet project, a platform to be used to meet specific needs.
"It is not about initiating a pet project alone. The first step is to identify the area. The plan is already in the pipeline. Issues are just beginning to take shape. We do not want to rush. We want to take our time to do a careful analysis so that we can intervene in critical areas."
Meanwhile Mrs Buhari continues her charity activities, either as the president's wife or the First Lady. Last week she donated money to the 48 victims of the Gombe explosions which claimed about 50 lives. In another development she donated 700 cartons of milk supplement for distribution to pregnant women in Adamawa state.
Source: Legit.ng