For the first time, new Kano state governor, Dr. Abdullahi Umar Ganduje has blamed his former boss, Ex-Governor Kwankwaso, for refusing to pay tuition and other affiliated fees to the tune of N3 billion to over 5,000 students sponsored abroad to study various disciplines.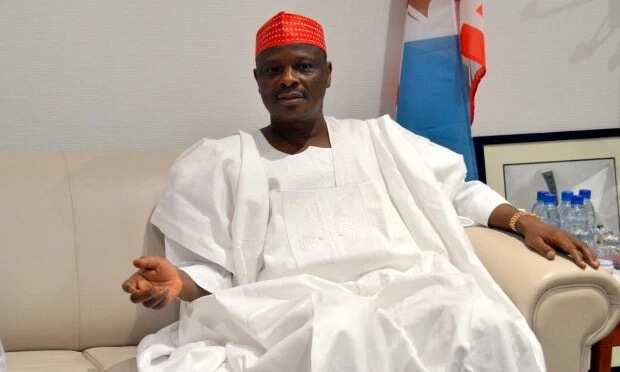 READ ALSO: PHOTOS: President Buhari Hosts Kano Emir Sanusi At Aso Rock
Governor Ganduje droped the bombshell when parents of the affected students visited him in his office to solicit his assistance towards settling fees pertaining to their respective studies abroad.
The Governor who recalled that since September 2014 when the case was mentioned at one of the State Executive Council's Meetings, an approval was granted and yet funds meant for payment to the respective schools were not released from the treasury.
He however did not categorically say if his government will pay or not, but stressed the present economic realities facing the state which is hampering smooth running of his policies and vision for Kano.
READ ALSO: Very Sad!10 million Northern Children Out Of School
Over 5,000 students were sponsored by the former Governor Kwankwaso, to study Medicine, Pharmacy, Nursing, Piloting, Marine Engineering and other disciplines in various Universities abroad and are owing outstanding debts of about N3 billion.