The Ekiti state governor, Ayodele Fayose is one politician who will never cease to amaze Nigerians both with his words and actions.
Despite being a governor, Fayose has no problems coming down to the level of the common man. He has a way of mingling with the people of his state.
Yesterday, Governor Fayose was spotted dancing with some people at the Ikere area of the state.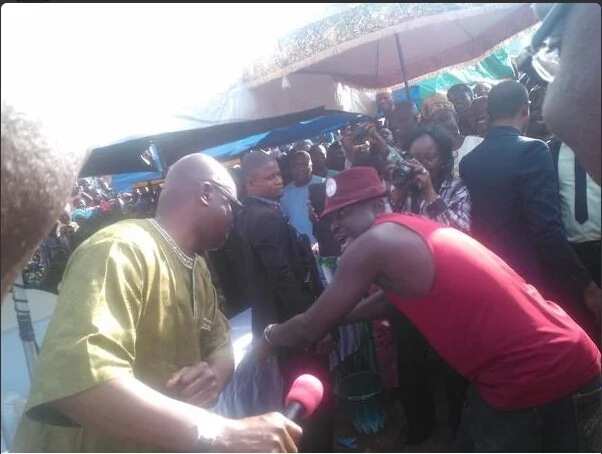 READ ALSO: Murder: APC Runs To Notable Monarchs To Beg Fayose
Fayose had attended the groundbreaking ceremony of Elegberun ultra modern market in Ikere Ekiti market on Wednesday, August 5.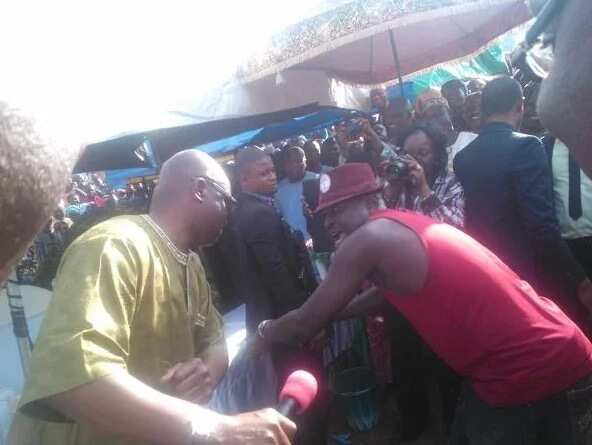 According to the governor, who shared photos from the event on his Twitter handle, the market will be ready for use in the next 3 months.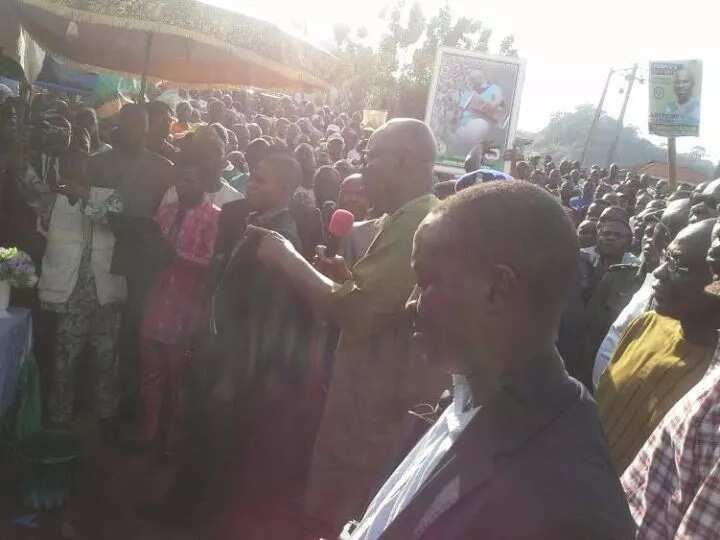 Recall that some months ago, the governor was spotted with some of his aides eating amala (a local delicacy) at a local restaurant in Ajilosun in Ado-Ekiti, the state capital.
Fayose was governor of Ekiti state from May 29, 2003, to October 16, 2006, when he was impeached. However, he won the Ekiti governship election in June 2014, defeating the incumbent governor, Kayode Fayemi.