In a move to unite the upper chamber of the National Assembly, the Senate president, Bukola Saraki, is believed to have decided to pacify senators loyal to Senator Ahmed Lawan, with juicy committee positions, Vanguard reports.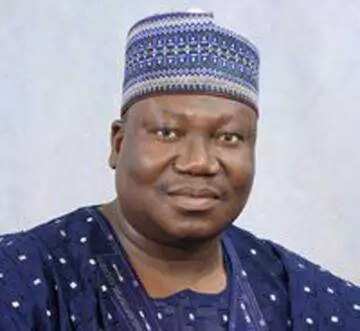 According to the report, loyalists of the Senate president are not in support of the move. They have expressed concern about compensating Lawan's supporters, but Saraki feels the move will heal the wound which Lawan and his supporters are still reportedly carrying.
READ ALSO: Saraki Appoints El-Sudi As Special Adviser On Legal Matters
"I can confirm that a meeting to that effect was held last week by the Senate President. This was at the instance of supporters of the Senate President, who were insisting that for allowing us to go through all that happened here in the Senate, Lawan's loyalists must be treated as renegades. But to demonstrate his magnanimity, the Senate President asked us all to bury everything that happened in the past, insisting that there was no victor in the contest," Vanguard quoted a source as saying.
READ ALSO: REVEALED: 20 APC Senators Working Against Buhari
The source added: "Some of the senators particularly insisted that Senators Kabiru Marafa and Suleiman Hunkuyi, who were not only the well-known critics of emergence of the Senate President but went as far as sending petition to the police alleging forgery of the rule used in the election be only made as members of committees but the Senate President said no. He told them that doing so will not be fair in the spirit of ongoing efforts to bring every senator together and forge ahead a united Senate."
Also revealed is Saraki's plan to appoint influential senators in his camp, including Senators Dino Melaye, Danjuma Goje and Sani Yerima and 10 others, to strategic committee positions.
Meanwhile, Saraki has promised to do all within the ambit of the law to re-invigorate the dwindling nation's economy and make it compete with that of developed nations across the country.