Osama Bin Laden's stepmother and sister among 4 other people were killed after a private jet owned by the family crashed, turned into a fireball, while trying to land outside London.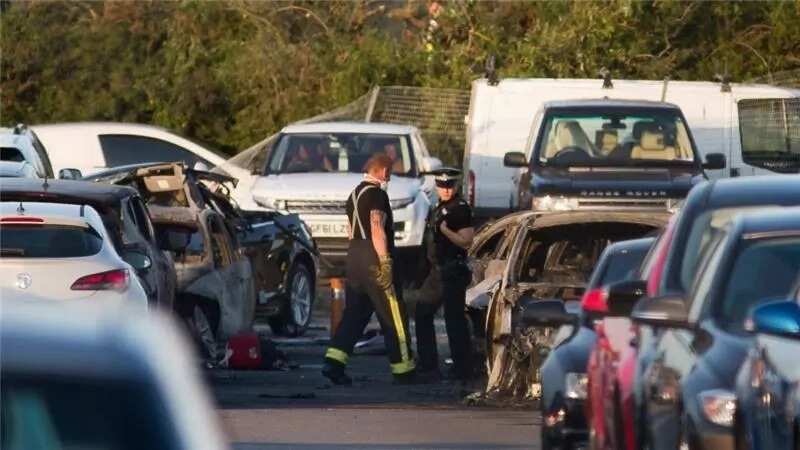 On Friday morning, July 31, 2015, the private plane owned by the Bin Laden's family overshot the runway when trying to land at Blackbushe airport in Hampshire.
READ ALSO: Breaking: Missing Airplane With 239 Passengers, Clues Found (Photo/Video)
The £7million Embraer Phenom 300 was owned by Salem Aviation in Jeddah, which is controlled by the dead terrorist's family.
However, a Saudi Arabian media reported that Bin Laden's stepmother and sister were among the 4 people killed, as well as their Jordanian pilot.
According to Al-Jazeera, the Saudi Ambassador to Britain, Prince Mohammed bin Nawaf Al Saud offered condolences on the embassy's official Twitter account to the bin Laden family.
His tweet reads: "His royal Highness Prince Mohammed bin Nawaf bin Abdul Aziz, the ambassador of the Custodian of the Two Holy Mosques to the United Kingdom, offered his condolences to the sons of the late Mohammed bin Laden and their relations for the grave incident of the crash of the plane carrying members of the family at Balckbushe airport."
READ ALSO: PHOTOS/VIDEOS: 141 People Killed As Military Plane Crashes Into Homes (UPDATED)
See more photos below: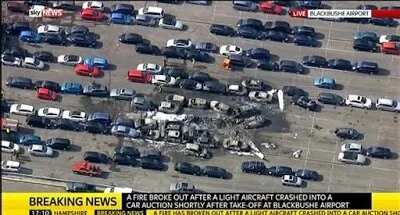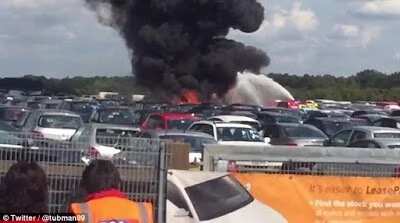 Osama is known to be the founder of Al-Qaeda, the organization that claimed responsibility for the September 11 attacks on the United States, along with numerous other mass-casualty attacks against civilian and military targets.