Reports say the Kano state government and the proprietors of private institutions are in a serious battle over an act of disobedience by the school owners in the state.
The state government has closed down 23 elite's schools in defiance to its orders for re-opening of the schools after Sallah celebrations break which commence on June 26, 2015.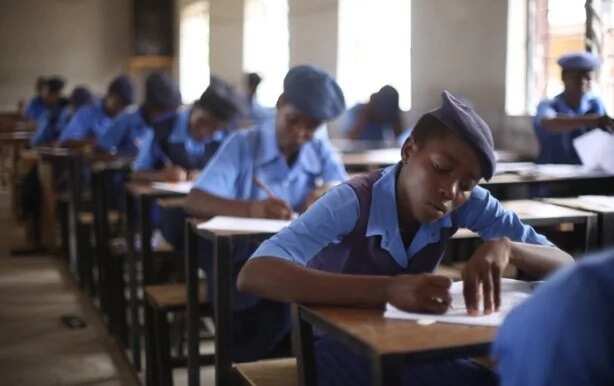 READ ALSO: Education System In Nigeria: Rebuilding The Crumbled House
A press statement made available to Legit.ng has it that the issue is now generating mounting tension in and around the state where the government action is viewed as indifferent to its earlier stance on the compulsory holiday hand down to all public and private schools in the State.
According to the chairman of the state government committee on private institutions, Malam Kabiru Mustapha, the state government is displeased with the owners of private institutions whom he alleged are trying to test the will of Governor Abdullahi Umar Ganduje.
READ ALSO: 5 Reasons Nigerian Students Perform Excellently Abroad But Fail To Do Same In Nigerian Universities
Mustapha further directed all schools in the state to open for new academic session on Monday, July 27, explaining further that the 4-week break granted was for all public and private schools in the state.
He cautioned that there will be no sacred cow, but the proprietors of the private schools in the state, in a swift reaction, issued their own press statement, describing government action as double standard, calculated attempt to furnish them in a bid to unnecessarily pitch them against parents.
In a statement jointly signed by Professor Aisha Abdul Isma'il and Mrs Abimbola P Adetunde, the school owners explained that private schools in Kano did not in anyway tamper with the academic calendar of the state ministry of education, stressing that all schools are supposed to close for the 2nd quarter at end of July and resume for the last quarter in the month of September.
READ ALSO: We Need Schools In Badagry – Hon. David
They also added that despite the private meeting held with the state governor where a 2-week break was granted to them, the ministry of education through the committee on private schools, is trying desperately to discredit them in the eyes of the public.
This report is also coming on the heels of the trouble brewing in the nation's education sector between the Joint Admission and Matriculation Board (JAMB) and some students over reduced cut-off marks which the body claimed may go as high as 300.