Michael Hoskin proves his feeling to his girlfriend Turia Pitt proposing to marry her after severe burns disfigured her face four years ago.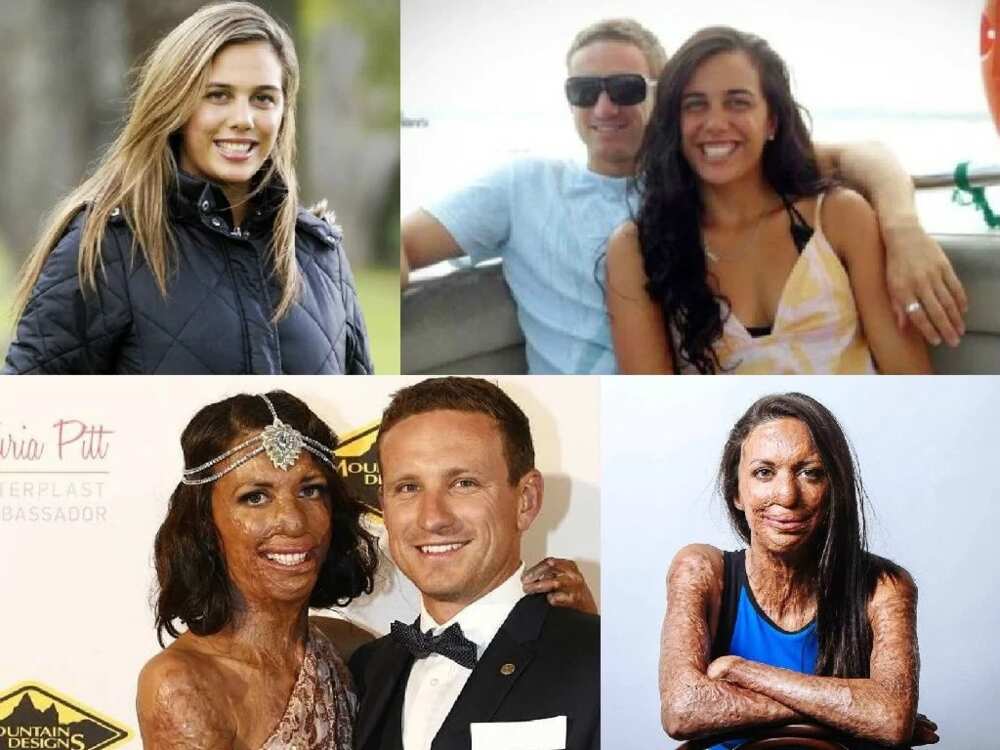 Michael Hoskin and his girlfriend Turia Pitt are not just another couple from Australia. Turia suffered severe burns in 2011 when she was caught in a bushfire and her once beautiful face was disfigured.
READ ALSO: SEE PHOTO Angry Mob Burns Two Robbers Alive In Anambra State
Besides that she suffered burns to 80 % of her body and had four fingers from her left hand and her right thumb amputated.
Nevertheless, Turia's deformities didn't affect Michael's feeling to his one and only love. Now the two loved ones engaged.
READ ALSO: PHOTOS: First Person To Descend Into 1,000C Pit Of Fire That Has Burned For 40 Years
Michael, her long-term boyfriend, confessed to the press that he actually bought a wedding ring four years ago when Turia was still receiving treatment in intensive care.
It was gathered that the Nigeria-based Boko Haram Islamists, burnt several students and villagers alive in Cameroon just days before the multi-national African task force was set to begin their operations against the militants.