Former Senate President David Mark has dismissed claims that the budgets and salaries of senators and members of the House of Representatives were furtive.
This follows an investigation by Premium Times revealing Mark's role in increasing the budget of the National Assembly and bringing the culture of secrecy to the federal legislative body.
According to him, the Senate was the first to cut its 2015 budget. He asked Nigerians to appreciate what the lawmakers have been doing.
He said: "I can put my hand on my chest without fear of contradiction to say we make a lot of sacrifices in our budgetary systems."
READ ALSO: APC Loyalists Move Against Dogara's Zoning Arrangement
Senator Mark boasted that in 2008, the National Assembly, under his leadership, returned N7 billion unspent funds to the national treasury during late President Umaru Yar'Adua's administration, which would have been stolen by some.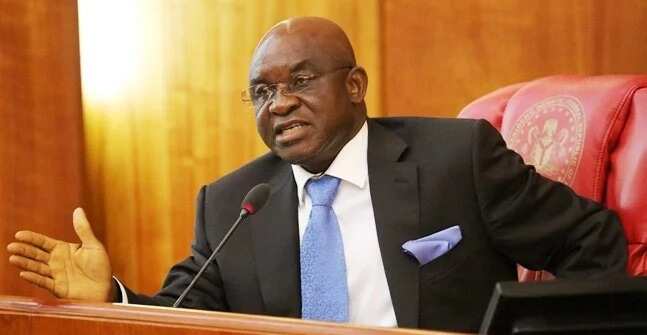 He said: "How can anyone claim that the National Assembly budget is secret. Or that our earnings are secret. The National Assembly's budget is part and parcel of the Federal budget. It is not a separate document. If anybody is in doubt, he or she should get a copy of the National budget and clarify. It is a public document.
"Every time you hear people talk about National Assembly budget as if it is independent of the Federal budget. For heaven's sake, the National Assembly budget is an open document. It is a public document. Unless you are saying you have never seen the National Budget.
"The National Assembly budget is in the open. Anybody can access it . We don't fix our salaries. Appropriate federal government agency does. What we earn is open. I think we should put an end to this cheap blackmail."
David Mark's statement comes after he said that the National Assembly while he was in power was bold, courageous and transparent.