Former National Security Adviser (NSA) Sambo Dasuki was detained on July 16, Thursday by Department of State Services (DSS) personnel.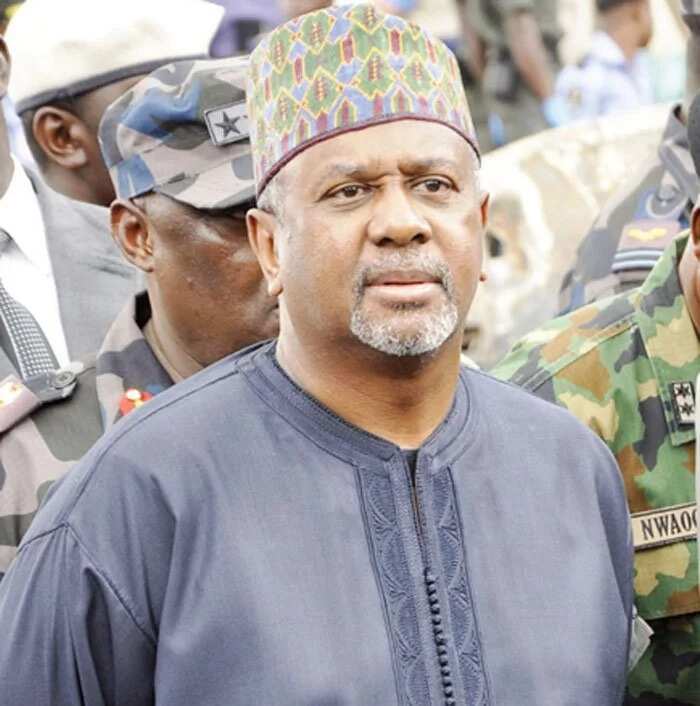 As Legit.ng reports earlier DSS operatives in four Hilux vans, ruled by Mohammed, stormed Dasuko's private residence in Abuja at about 6:40pm and laid siege on in, insisting on seeing Dasuki.
It was also learnt that something similar occurred in Sokoto, in the home belonged to ex-NSA's father, Ibrahim Dasuki, a former Sultan of Sokoto, where some other SSS personnel also stormed the home seemingly in search of the retired colonel.
READ ALSO: Dasuki's Houses Under Siege
The soldiers reportedly have searched the residence, comprising a bid container that had been in the residence for many years.
They have shut down all occupants of the house and would not permit anyone in or out of the premises.
The siege of the one-time NSA's home may not be separate from the media reports of an intended investigation of the defence budget and other supposed abuses of office by the immediate-past service chiefs who were fired this week.
The DSS operatives later in the night whisked away the former NSA to one of their facilities in Abuja for interrogation.
According to Sahara Reporters Sambo asked to remain indoors until further notice.
A security source confirmed the detention of ex-NSA, but the reason of the arrest is yet to be given.
One source close to Col Dasuki said: "The ex-national security adviser was shocked that he was not contacted  or invited for interaction on any issue. Dasuki is suspecting that there is a motive to make him to spend the Sallah break in detention.
"As I am talking to you, neither the director-general of the DSS, Lawal Musa Daura, nor any of the operatives in his house has spoken with Dasuki. All they wanted was for him to surrender."  
READ ALSO: Buhari Addresses Newly Appointed Service Chiefs
Nigerian Watch says that Dasuki faces questioning over his role in the South Africa trafficking saga during which a plane load of cash was seized in Johannesburg.
It would be recalled that Dasuki was sacked alongside with all security chiefs on July 13, Monday.
He was appointed NSA by ex-president Goodluck Jonathan on June 22, 2012 to succeed, Andrew Azazi, who died in an helicopter crash in Bayelsa state.