President Muhammadu Buhari on July 13 addressed the new service chiefs and the national security adviser (NSA).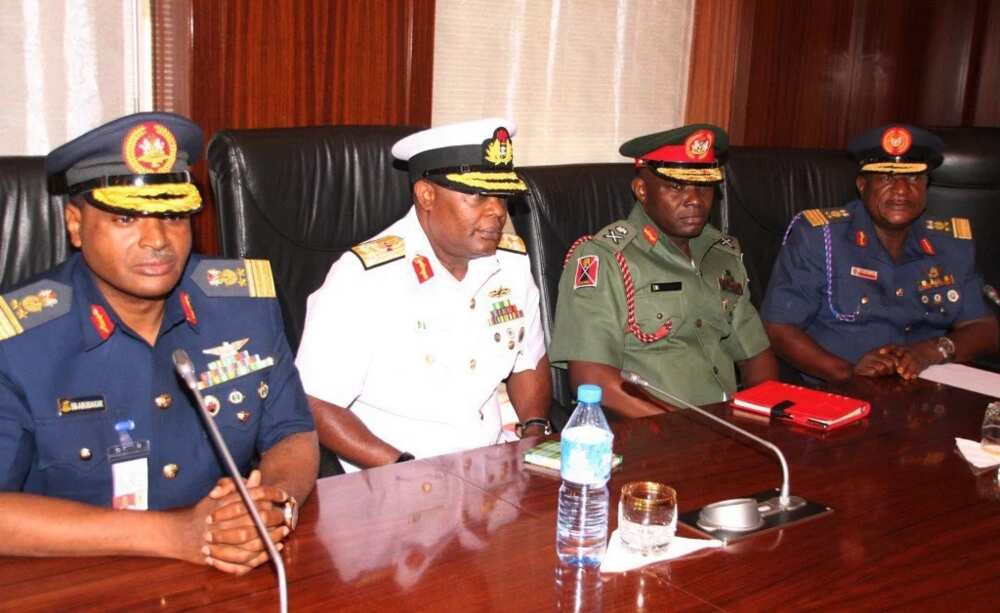 It should be recalled that the country leader on Monday sacked military service chiefs and appointed new ones. Nigerians commended the move and expressed hope that new appointees would bring the required and desired change.
According to The Punch,  the president urged military tops to help him rebuild the reputation of the armed forces.
In a statement delivered through his special assistant on media and publicity Garba Shehu, Buhari called the chiefs to do their best in their new capacities.
"All of you, including the national security adviser, were chosen on merit. Your records gave you the job.  Save for the new chief of army staff, whom I briefly met at his command at the Multi-National Joint Task Force, in Chad, I don't know any of you. Your records recommended you.
READ ALSO: Commendation Trail Buhari's Dismissal Of Service Chiefs
"Legally, you are in acting capacity until the National Assembly accepts you. It is only then that you will take the oath of office. Thereafter, we will sit down and talk in more detail."
He further noted that the nominations would be swiftly sent to the NASS for confirmation.