Flashback: How presumed winner of June 12 election MKO Abiola died - Witness
A witness of MKO Abiola's death reveals how he really died in the presidential house - and whether it was possible to save him.
In July 1998 Nigeria's historical events were moving fast. Weeks earlier, General Sani Abacha had suddenly died of a heart attack. In the aftermath, the military began to hint at the prospect of elections and a return to civilian rule for the first time since the 1980s.
Chief Moshood Abiola claimed to be the rightful president of Nigeria. Five years earlier, he appeared to have won Nigeria's presidential election, but the vote was annulled by the military. General Abacha took over and Abiola was eventually imprisoned. After Abacha's death, Abiola was expected to be released within days.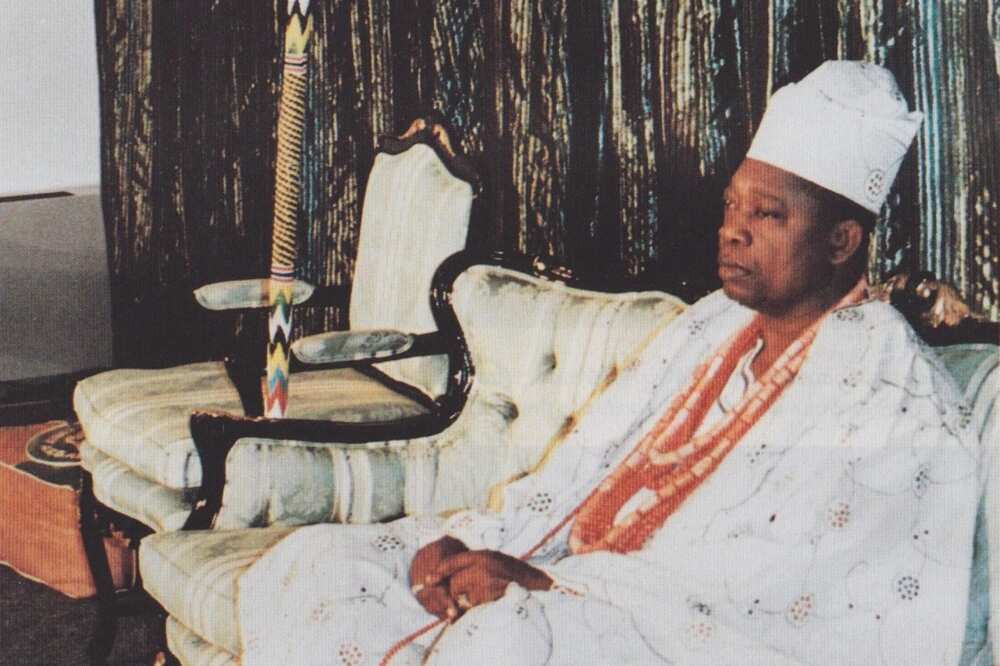 READ ALSO: 7 Facts About The Late M.K.O Abiola
Thomas Pickering, former ambassador to Nigeria, who was then the number three in the US State department, led a high level US delegation to meet the new Nigerian head of state, General Abdulsalami Abubakar, to encourage the swift transition to civilian rule. Accompanying him was Susan Rice, then the assistant Secretary of State for African affairs. They arrived in Nigeria on July 6, and met the country's new leader the following day. The talks went well and the fate of Chief Abiola was one of the issues discussed.
READ ALSO: 12 Facts You Need To Know About M.K.O Abiola And June 12
Thomas Pickering recounts that he and the members of the US delegation "insisted that he'd been in jail for a long period of time. We urged them to move in the direction of releasing him as soon as they possibly could, they seemed to think that they need a little bit more time before they could do so."
Pickering asked if the delegation could meet Chief Abiola who by this time was being held under house arrest in Abuja. The General agreed and a meeting was set up for the afternoon at the presidential guest house.
"He looked robust and good health, he was big, seemed not to have lost any serious amount of weight as I recall, he recognised me immediately and greeted both Susan Rice and our ambassador [William H. Twaddell] and we then sat in the small square of chairs, of sofas in the living room of the guest house. We were offered tea, and both Susan and ambassador drank tea from what clearly was the same pot; tea is important, because there were charges that the tea was poisoned. Chief Abiola had tea. But before he consumed any amount of tea at all, maybe before he even raised the cup to his lips, he began to talk and became, I guess, the best expression is incoherent. And then almost immediately asked if he could use their lavatory, the men's room and he was there, I would say, space of few minutes, maybe more."
READ ALSO: 17 Years After: Family And Friends Celebrate Abiola 
Thomas Pickering says that afterwards, "when he eventually came out of the bathroom, Chief Abiola only made it half way back to the group. Asking for painkillers, he sat down on the edge of the couch, he complained of being too hot. And he then took off his shirt.
"Which I found quite shocking because he was a Muslim and having a shirt off in the presence of a woman in the small gathering of that sort sent a message to me that something was really really wrong.
READ ALSO: Opinion: Death Of Chief M.K.O Abiola And The Project Nigeria
"And then he slipped onto the floor, we ran over, I took what I thought was his pulse, which I found strong, but maybe that was a triumph of hope over reality. Susan called for a doctor, and we did what we could to try to make him comfortable, but communication itself was hard with him. Doctor Suleiman Wali came within minutes from the presidential clinic and examined him with a stethoscope."
Suleiman Wali recalls that"he was alive at least, but he was definitely in pain, I immediately started to do resuscitation, I realised that we need to take him to the hospital, to the clinic."
Professor Sadiq Suleiman Wali was the presidential doctor. He'd been witness to the sudden death of the military ruler Sani Abacha. Now, just weeks later, the country's opposition leader was dying a similar death.
READ ALSO: Abacha's Personal Doctor Sheds Light On How He Died 
Thomas Pickering says that"the clinic was only minutes away by car within the compound; he was taken into a treatment room, a surgery. And we were outside looking through the oval glass. The doctors in the clinic were working on him to try to revive him."
Suleiman Wali recounts that "he was still alive but definitely in really bad condition, so we started again resuscitation… but in the long run he passed away."
Pickering recalls how "doctor Wali came out after an hour - he said that every conceivable effort had been made to try to save his life and that we should do two things immediately: We should call General Abubakar and inform him right away of the circumstances of what was happened. And then secondly he said something extremely wise and very helpful. He said: "You should do everything you can to persuade the authorities here to have an autopsy."
Chief Moshood Abiola died at about 4 pm,  apparently of cardiac arrest.
Pickering told the press that "we wanted to do everything we could to be as open and transparent as possible and then we had met with General Abubakar, during that meeting he asked Susan Rice to talk with one of the wives of chief Abiola and his daughter. They were distraught, they had immediately concluded that somehow we had something to do with it, we did our best to calm them, to provide what information we had, so they could make a judgement. I think that we were not successful in that."
READ ALSO: Late MKO Abiola's Daughter, Tundun Abiola Converts To Christianity
Many Nigerians believe that Abiola had been murdered. The people differed as to who was responsible.
Riots erupted in Lagos and in the southwest, Abiola's home region. Pickering and his delegation extended their stay to explain to the press what they'd witnessed. "It was agreed that independent foreign pathologist would be flown in to conduct the autopsy. The result was clearly conveyed to us although we'd left the country by then. It was at large heart which had failed, secondly, no traces of poisoning or other kinds of activity that might be suspected to have cause death or led to death," - Pickering insists.
But this has done little to squash conspiracy theories.
PAY ATTENTION: Install our latest app for Android, read best news on Nigeria's #1 news app
The daughter of the late business mogul and politician, Chief Moshood Kashimawo Abiola, popularly known as MKO, Hafsat Abiola-Costello, has said that her father sacrificed all for the nation at the expense of the suffering of his family.
"He lost his life because he did not want to betray his people. We accept all the suffering we go through. Nigeria can't be great if people did not suffer for the nation," she said.
NAIJ.com (naija.ng) -> Legit.ng We keep evolving to serve our readers better.
Abiola Is The Messiah of Nigeria's Democracy; I Foresaw the Annulment - Kenny Martins | Legit TV
Source: Legit.ng