The son of former Attorney General of the Federation and Minister of Justice, Mohammed Adoke has crashed a 2015 Porche 911 Turbo car while having a car race with his friends.
According to abusidiqu.com, the son of the former Attorney General of the Federation and Minister of Justice has always been in the habit of car racing across the city of Abuja. However, what seemed like a play soon turned into a serious issue on Sunday, July 5, 2015, when he lost control around Maitama roundabout leading to Transcorp Hilton hotel, crashing into a fuel queue.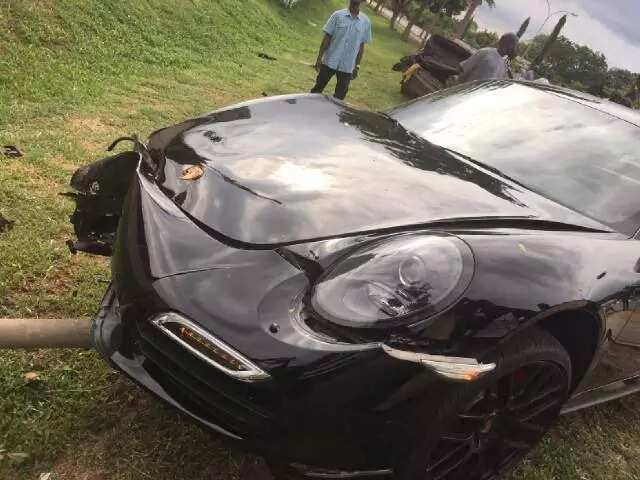 The 2015 Porsche car which was said to worth about N40 million also ran into a 1998 Toyota Camry car queuing up to buy fuel at the filling station, leaving the driver unconscious.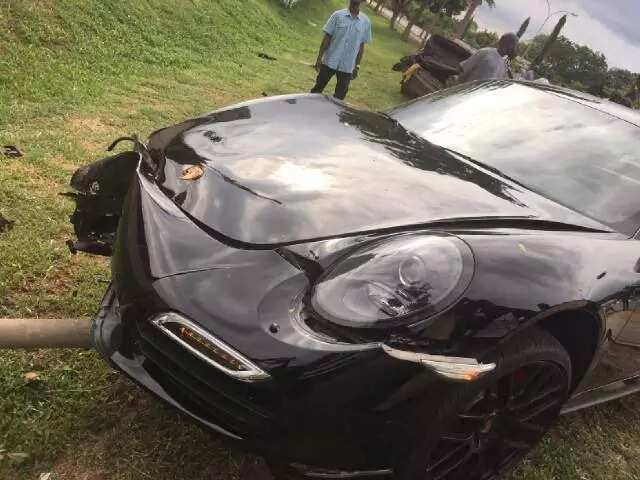 He was rushed to Maitam General Hospital. According to an eye witness, it was made known that the younger Adoke first fled the accident scene when he noticed the havoc that was done.
READ ALSO: Melaye Accuses Tinubu Of Backing Adeyemi At Court
It was after a while some of the friends returned and took the injured man to the hospital. See more photos below: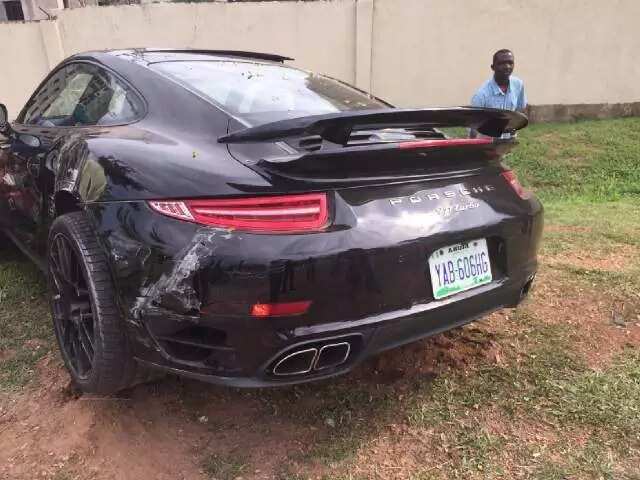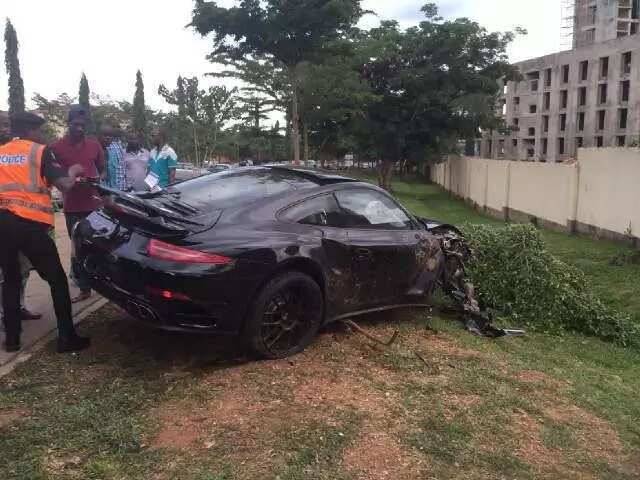 Here are also photos of the Toyota Camry he crashed into: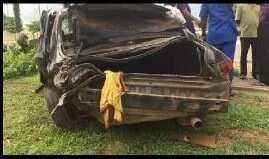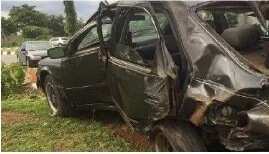 Barrister Mohammed Bello Adoke, is a Senior Advocate of Nigeria, (born 1 September 1963) . He was appointed Nigerian Attorney General and Minister of Justice on 6 April 2010, when Acting President Goodluck Jonathan announced his new cabinet.