APC Chairmen Urge Buhari To Deal With Fayose, Wike
President Muhammadu Buhari may be forced to take action against the Peoples Democratic Party (PDP) led administration in Ekiti, Rivers and other states of the federation where APC members are being oppressed, following calls by the party chairmen in 36 states.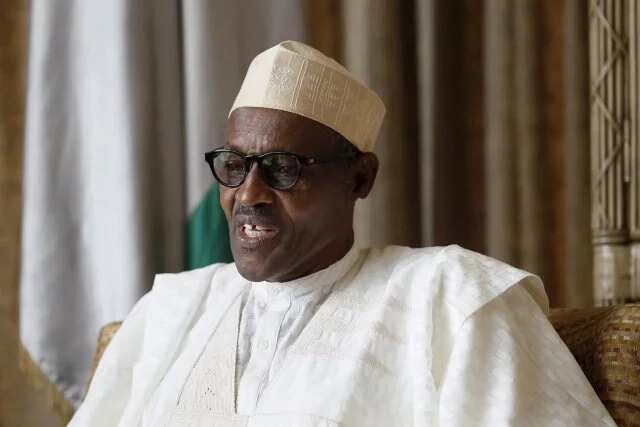 The party chairmen have urged Buhari to come to the rescue of the its members in some states controlled by the PDP, complaining that its members are subjected to harassment, intimidation, attack and killing in Ekiti, Rivers, Ondo, Taraba and Bayelsa states, among others.
READ ALSO: DSS Crisis: Marilyn Ogar Reportedly Rejects Recall
The chairmen allege that the situation in Ekiti state has deteriorated to the extent that APC members and leaders in the state have fled the state for safety of their lives, The Nation reports.
They accuse the police in some states of doing the bidding of the PDP -controlled administrations in the affected states to harass the their members.
They allege that the PDP controlled government in Rivers state has subjected APC members to targeted persecutions, thereby forcing some members to relocate for fear of persecution.
The same accusations are leveled against PDP led administrations in Taraba State, where APC is challenging the outcome of the governorship election, Ondo State and Bayelsa state.
READ ALSO: More Presidential Aides To Go - Insider
In response, President Buhari reportedly promised to look into the grievances of the APC members in the affected states and put an end to the injustices meted on them.
Meanwhile, the APC has rebuked the PDP for alleging that it has a hand in the reported police invitation of Deputy Senate President Ike Ekweremadu.
It described the accusations by PDP as imaginary and outlandish, but said if indeed there is a petition against Senator Ekweremadu, the police should be allowed to carry out its duties.
Source: Legit.ng