Kano Govt Responds To Claims Christians Were Banned From Churches
The Kano State Government on Saturday has denied claims going around that Governor Abdullahi Ganduje has banned Christians resident in the state from going to church today.
The state Commissioner for Information, Mr. Muhammad Garba revealed this today and said that the rumour was false and unfounded.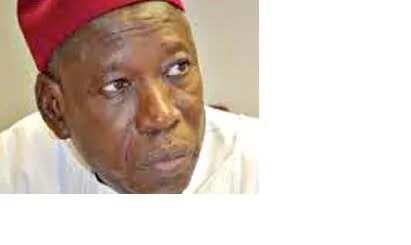 "Our attention has been drawn to the rumour making the round, particularly in the online media, regarding the restriction of movement of people, Christians or Muslims to attend places of worship in the name of a direct policy or under the guise of any other policy.
READ ALSO: Sanusi Urges Muslims To Stay With The Times
"I want to state here categorically that the story is a complete lie, false and lacks any iota of truth and substance,'' he said.
He revealed that the state government believes in the freedom of religion and will continue to follow the constitution of the Federal Republic of Nigeria.
READ ALSO: HEARTBREAKING: Man Narrated How His Friend Sold Him To Ritualists For N150k
"We in Kano State as a people and a government cherish and respect our religious differences and therefore will never introduce any policy that will be inimical to our peaceful co-existence and mutual respect,'' he said.
Garba then asked reporters to always fact check their stories and reports with high sense of fairness and responsibility.
He then revealed that the reason the Kano Government extended monthly sanitation exercise up to Sunday was for the Refuse Management Board to enable them clear up the heap of refuse in the state.
The rumour had begun due to sanitation exercise being moved to Sunday which is the day Christians all over the world attend Church services.
Source: Legit.ng