24-year-old bearded bride, Harnaam Kaur has set the social media on fire.
He was born with a hormonal disorder called polycystic ovary syndrome. This makes a woman to have more male hormones than female ones.
READ ALSO: PHOTOS: Meet Young Bearded Woman Who Feels More Feminine and Sexy With Her Beard
Harnaam Kaur started having features of a man right from age 11. Her beards stand her out, making her to be bullied as a child among her peers.
Although she contemplated suicide, at age 16, she decided to make the most out of her situation by enjoying who she truly is. She recently did a wedding photo shoot that has got the internet buzzing. See the photos below: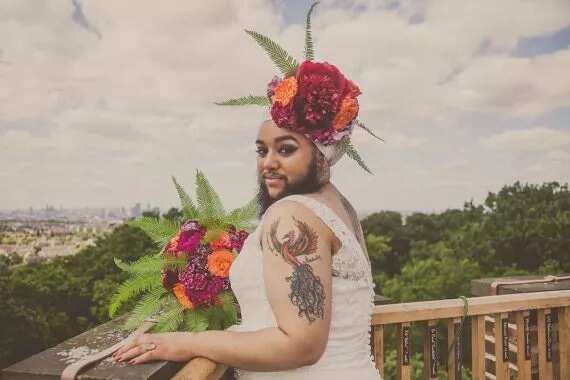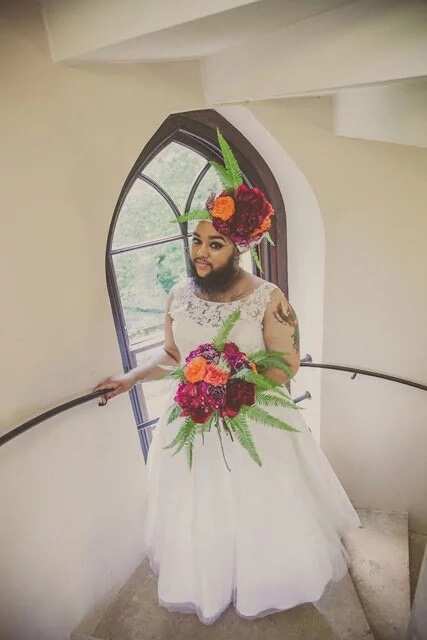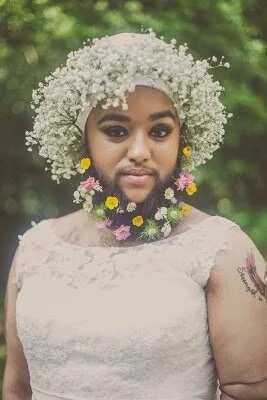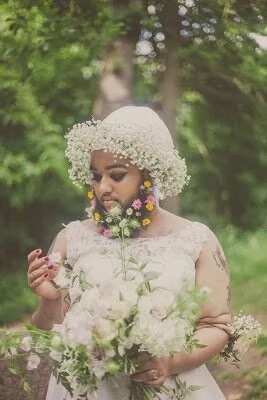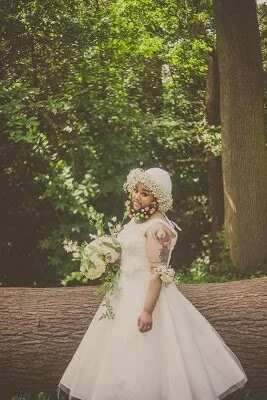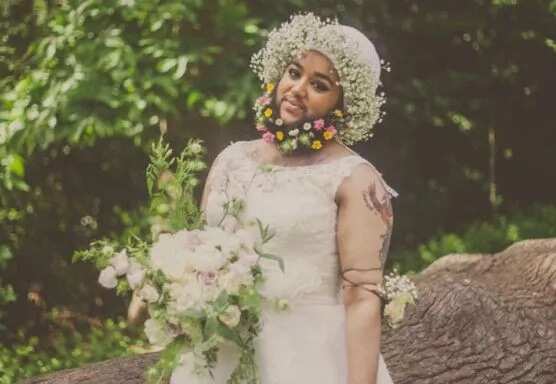 Supporting the victims of bullying,  the  brave 24-year-old woman said, "At the end of the day, I love myself and the way that I'm formed. It's taken a lot of strength to walk out in public as a bearded woman and to daily push back nastiness, but I love myself for who I am. Once you do that and accept who you are then the harshness doesn't matter because you're content. Obviously going through school I went through an immense amount of bullying.