The Synagogue Church of All Nation's (SCOAN), Pastor T.B Joshua, has lost his most valued church instrumentalist, Mark Adu, after being bedridden in the hospital for nine years.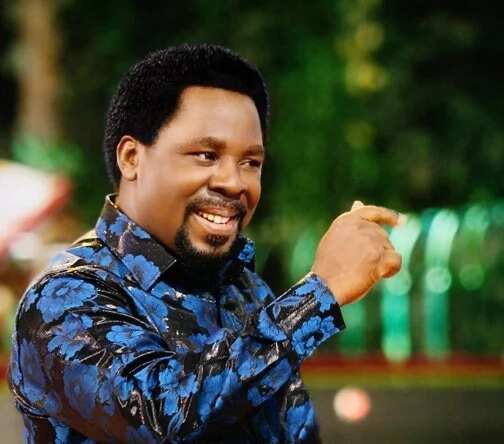 Adu was said to have been down with a strange ailment after he collapsed on the church alter years back. He became unconscious and was rushed to the hospital.
READ ALSO: TB Joshua, Femi Fani Kayode React To New Gay Law
Adu was admitted at Subol Hospital, Ikotun Lagos as T.B Joshua provided funds that would take care of his treatment until he was abandoned by the pastor at the hospital due to unavailability of funds.
His family could no longer cope with the bills and were forced to take him back home where he eventually died.
Sad as it appears, Prophet Joshua often referred to as "healer", could not attend to Adu's ailment.
READ ALSO: Shocking Confessions Of The 'King of 419'
According to Society Nigeria, all through Adu's ailment his family was barred from having access to Prophet Joshua. The case was reported to the media, but the story fizzled out, while Adu suffered till he died after three days in coma.
However, Adu would be laid to rest tomorrow Thursday, July 2, in his hometown, Emure Ekiti, Ekiti state.