The death toll from the crash of an air force transport plane in the Indonesian city of Medan rose to 141 on Wednesday, suggesting an increasing number of victims from the neighbourhood where the plane went down.
The military plane which had aboard 12 crew members and 122 passengers was said to have crashed shortly after take-off into a city on Sumatra island, exploding in a ball of flames in a residential area.
Reports say that the Hercules plane hit a hotel and houses in the northern Sumatra city of Medan on Tuesday.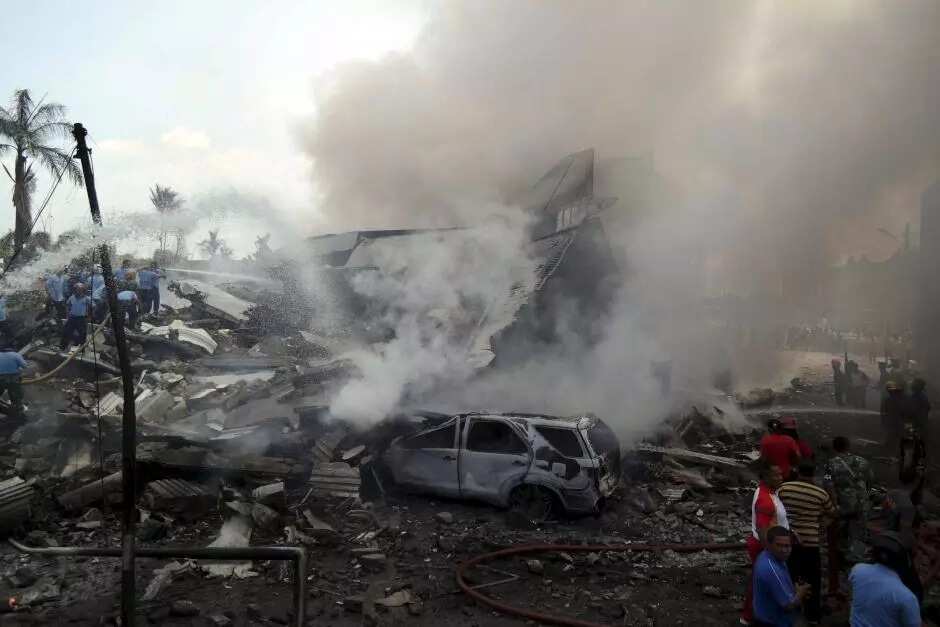 READ ALSO: Plane Crash Kills Nine
READ ALSO: (PHOTOS): Plane Crash Kills Three, Sets Home Ablaze
The plane was said to be on its way from an air force base in Medan, and was headed to Natuna islands.
It crashed a few minutes after takeoff.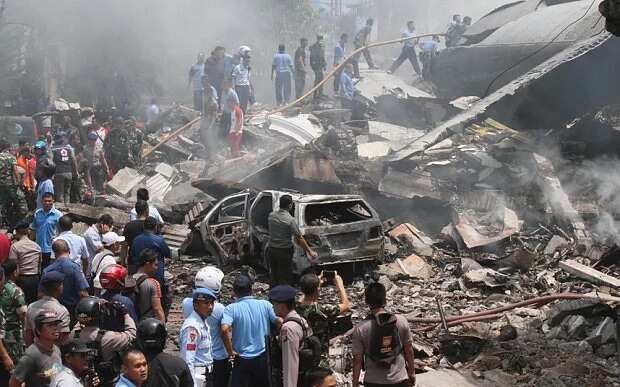 Pictures on social media showed large crowds and emergency services gathered around the flaming wreckage.
Visible also was the fuselage of the aircraft among thick clouds of black smoke.
Several buildings within the vicinity were left in ruins, amid fears that more deaths will be recorded.
There have been accidents in the past involving the Indonesian air force.
In April, an F-16 fighter jet caught fire as it was about to take off from an airbase in Jakarta, prompting the pilot to jump to safety as flames and thick smoke engulfed the plane.
The pilot was reported to have escaped with minor injuries from the jet which had been due to provide security at a summit of Asian and African leaders in Indonesia.
This happened a month after two air force planes from an Indonesian aerobatics team crashed during a practice session ahead of an air show on Malaysia's Langkawi island.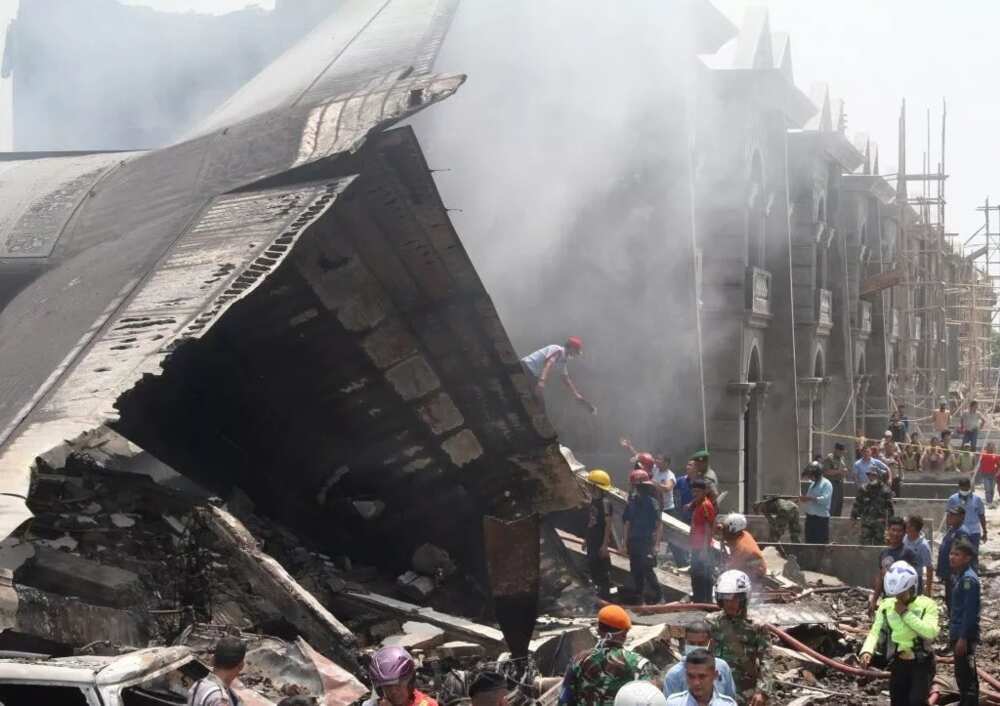 Reports say that all four pilots ejected successfully and survived.
Statistics have shown that the civil aviation safety record in Indonesia is very poor.
An Indonesian AirAsia plane crashed in December enroute from Indonesia's Surabaya to Singapore, killing all 162 people on board.