Why Buhari Ordered SSS Away From Aso Rock
President Muhammadu Buhari's recent decision to move away officials of Nigeria's secret police, the State Security Service from his close personal security has caused the nation to worry about the level of security in the presidential home.
According to a Premium Times report, the SSS will now only guard the "outer perimeter" of the presidential palace, a ruling which has left the agency dumbfounded.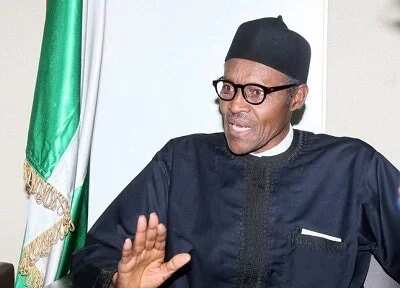 The 29-year-old agency has been responsible for gathering domestic intelligence for Nigeria and protecting public officials.
Femi Adesina had earlier claimed that this was just a "routine adjustment" of security personnel at the Aso Rock Villa.
He then denied that Buhari had banned the agency from the premises.
READ ALSO: Read The 81 Campaign Promises Of President Buhari
Adesina, however, explained that the SSS were only banned from being close to Buhari and virtually reduced to manning the outer gate at the villa.
A presidential memo discovered by reporters explained the nature of the DSS's new responsibilities in Aso Rock.
The memo was written by  Buhari's aide de camp, Mohammed Abubakar, on Wednessday and sent out to all major officials in the villa stated that from then on, "DSS personnel have been redeployed from some duty beats/locations".
READ ALSO: Gay Marriage Has Made USA More Free - Obama
It also made it clear to all that all major tasks previously ascribed to the SSS are now to be handled by officials of other security agencies.
The memo explained in clear detail that only the armed forces and the police, who were trained as Presidential Body Guards, PBGs, are to "provide close/immediate protection for Mr. President henceforth".
READ ALSO: Buhari Paying More Attention To Borno State – Gov Shettima
It explained that the DSS personnel alongside the other security forces are to man other duty beats/locations located within the immediate outer perimeter of the Presidential Villa.
Adesina during his explanation to the nation about Buhari's recent changes had said that it was just a routine adjustment which is not unexpected in any dynamic environment from time to time. The spokesperson for the SSS, Marilyn Ogar, is yet to respond to the new changes.
Source: Legit.ng