President Muhammadu Buhari has assured state governors that days of impunity, fiscal recklessness are over.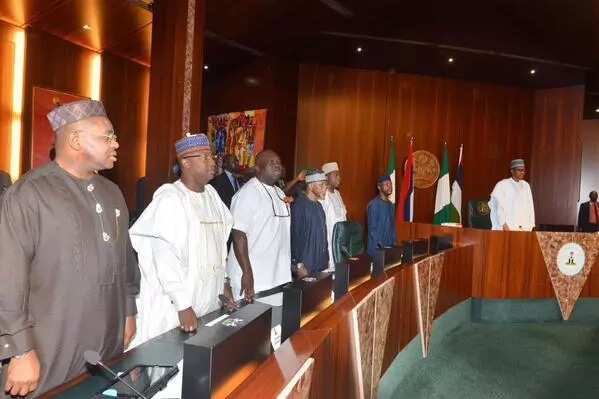 President Buhari speaking at the meeting also promised that money stolen  by the administration of former president Goodluck Jonathan who abused their posts in the recent past will be recovered and systemic leakages stopped.
READ ALSO: 4 Governors Shun Meeting with Buhari (UPDATE)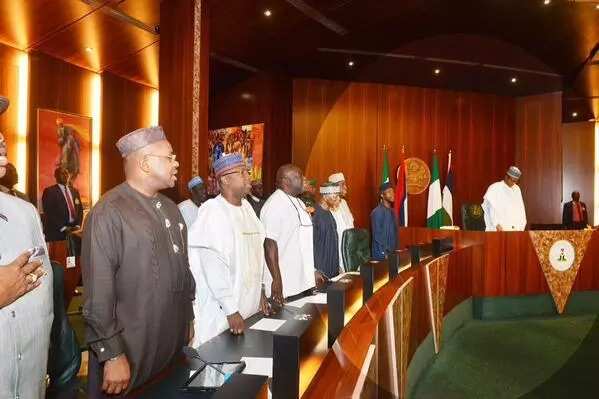 He said: "There are financial and administrative instructions in every government parastatal and agency. But all these were thrown to the dogs in the past. Honestly, our problems are great, but we will do our best to surmount them.
 "The next three months may be hard, but billions of dollars can be recovered, and we will do our best."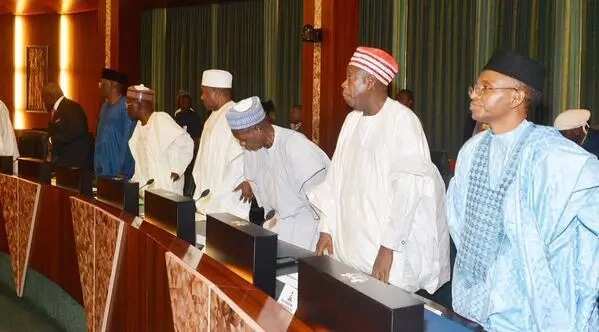 President Buhari expressed surprise that the governors had tolerated the atrocities supposedly committed with the Excess Crude Account since 2011, and vowed to tackle the matter decisively.
Nigeria's leader announced that the payment of national revenue into any  account other than  the Federation Account was an abuse of the constitution, continuing that what he had heard  was going on in many agencies and corporations, predominantly the NNPC, was clearly unlawful.
The president assured the governors that his administration will pay, but repeated that due process must be observed.
He pledged special support for the three North Eastern states worst hit by the Boko Haram insurgency.
Buhari also said that a comprehensive statement on the economic and financial situation inherited by his government will be made to the nation within the next four weeks.
"We will try and put the system back into the right position. What happened in the 2nd Republic has apparently happened again, and even worse, but we will restore sanity to the system," Buhari said.
The governor added that they also asked the Federal Government to ensure that all monies are paid into the Federation Account for sharing as required by the constitution.
READ ALSO: Shock As Buhari Rejects APC Governors Ministerial List
On their own turn the governors had given a wish list to the president that comprised:
It should be noted that the meeting was called after the 36 state governors made a demand for a presidential interference into the empty accounts and inability to pay civil and state servants their salary.
The meeting is the first of its kind since Buhari's swearin-in on May 29.
Source: Legit.ng