See The Level Of Pollution In Nigeria
The world's largest database of user-contributed data, Numbeo, as a part of its aims provides the latest statistics on pollution in different countries. 
Numbeo is a collection of web pages containing numerical and other data about cities and countries, designed to enable anyone to contribute or modify content. According to the organization, it provides a statistical analysis of the data collected as well as a variety of systematic research opportunities for its readers with its compilation of worldwide information.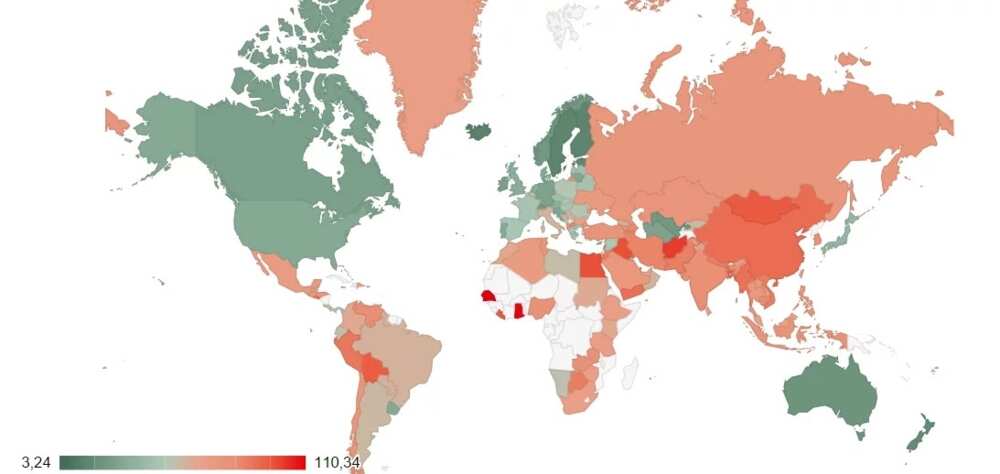 The research is based on the following  factors:
READ ALSO: Discover The Level Of Crime In Nigeria
According to Numbeo,  the average Pollution Index for Nigeria is 77.04 while different aspects of pollution score from moderate to high.

Here are the top ten polluted countries according to Numbeo.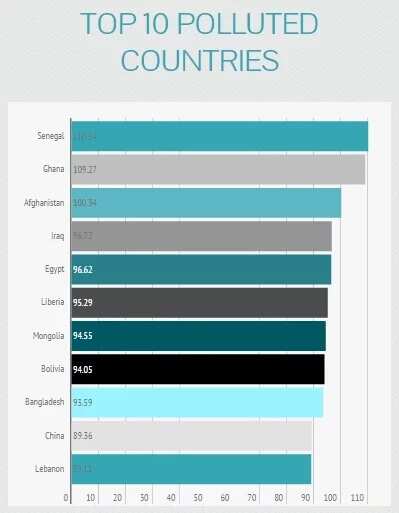 Source: Legit.ng