Civil Society Coalition For Good Governance (CSCGG) has described the manner in which the Senate President and the House of Representative Speaker have emerged in the country as morally wrong.
The Coalition speaking "On the State of The Nation" made this position known during a press conference at the NOPRIN office in Lagos.
The deputy convener of the conference Mr. Declan Ihekaire stressed the need for party members to be disciplined as he berated the Senate President Bukola Saraki and the House of Representative Speaker Yakubu Dogora for undermining the interest of the party and the country for their personal  ambition.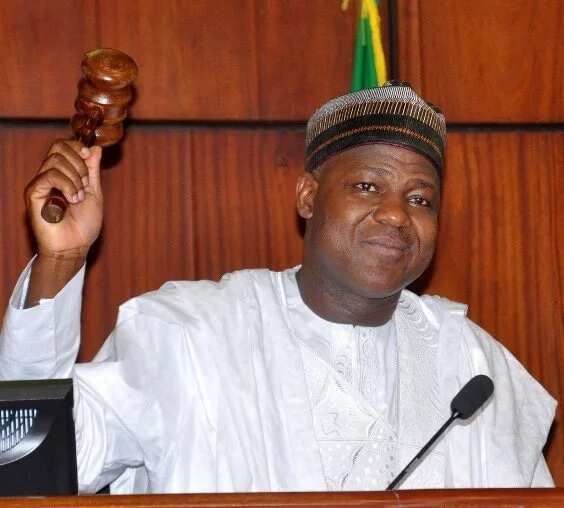 He said: "Civil Society  Coalition For good Governance has watched with serious concern the developments unfolding at the national assembly which tend to put obstacles on the wheels of governance  and roll back the gains so far achieved in our democratic quest with the election of President Muhammadu Buhari; the controversial circumstances leading to the emergence of Bukola Saraki as Senate President and Yakubu Dogora as Speaker of the House of Representative have tended to created bad blood within the ruling party and constitute a clog on the wheels of democratic progress; the manner in which Saraki and Dogora betrayed the party by aligning with the opposition that decimated Nigeria for sixteen years  is morally reprehensible."
READ ALSO: NASS Election Just The Beginning: Nigeria's Golden Era Will Be Tested By Storm And Fire
Mr. Ihekaire stated that while politicians have rights to pursue their political aspirations, such politicians should always subject themselves to party discipline thereby calling on the APC to invoke its disciplinary processes against any party member who conducts himself or herself in any manner that undermines the collective interest of the party. He also decried the new found love between the leaders of National Assembly and the PDP warning that such relationship will hinder the change the ruling APC government and Nigerians are striving to achieve.
The deputy convener said: "The mischievous gang up between the new leaders of the National Assembly and the defeated PDP should warn the leaders of the APC. We noted the ridiculing by the politicians desperate to cling unto any straw to demean the towering political profile of Asiwaju Ahmed Tinubu." 
The coalition also decried  the alleged jumbo pay of the lawmakers describing it as insensitive and out of this world. Okechukwu Nwanguma the Coordinator of NOPRIN said: "It is dishearteningthat in a country where workers cannot get paid for the legitimate work they do, the people that are representing them are talking and getting huge amount of tax payer's money to buy clothes. Are the Senators wearing rags before they were elected? Are the governors not getting their salaries while they owe workers months of salaries? These are issues that we want the new government to tackle."