Jonathan Remitted $100M For Sold $1.85B Oil Block
As there were preparations this week for President Muhammadu Buhari to meet with  the head of the leading global corruption watchdog, Clare Short this week, a new allegation has been brought forward.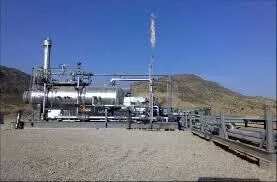 According to Daily Times, a credible source has revealed how the Jonathan administration had sold an oil bloc for $1.85 billion, but made available a meager amount of $100 million. This, which topped the agenda of the meeting will be probed to know what exactly went wrong.
The Extractive Industries Transparency Initiative (EITI), Clare Short, is a world body committed to enthroning transparency, accountability and prudent management of revenues from oil, gas and mining to support development and reduce poverty in resource rich countries like Nigeria.
READ ALSO: Why Adesina Deserves To Be President Of AfDB – Zainab 
However, the executive secretary of the EITI in Nigeria, Zainab Ahmed, said over $7.5 billion between 1999-2011 have been unaccounted for in the oil and gas sector in the country.
"The amount represents clear cases of underpayments, under-assessments of taxes, royalties, rents... which have not been adequately addressed in the past. NNPC was unable to provide any evidence that the funds were remitted to the federation as required by law," she said.
READ ALSO: The Focus Will Be On Agriculture Not Oil – Buhari 
Recall that the former central bank governor, Lamido Sanusi, was sacked by Jonathan after raising an alarm about unaccounted $20 billion by the federal government in oil revenues between 2012 and 2013.
Meanwhile, it is an open secret that government rely heavily on proceeds from bulk oil sales but there has been little oversight of how these are handled.
Read more on Dailytimes.
Source: Legit.ng