After losing the last presidential election to president Muhammadu Buhari of the All Progressives Congress (APC), the Peoples Democratic Party (PDP) is already planning a return to power.
According to Olisa Metuh, publicity secretary of the PDP, the party is staying firm as an opposition to the ruling party and will bounce back in the next four years before which it would be offering constructive alternatives to the programmes and policies of the APC-led administration.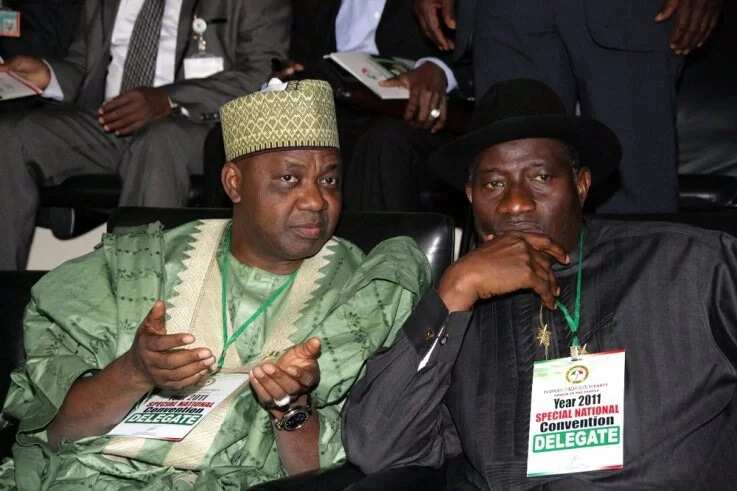 READ ALSO: PDP Groups Tells Buhari To Resign
While dissociating itself from statement issued by a group linked with the PDP, asking president Muhammadu Buhari to resign over his old age, Metuh stated that: "this is completely unacceptable and against the posture of the PDP to engage only on robust and credible opposition while constructively offering alternatives to the programmes and policies of the APC-led government, preparatory to our return to power in the next four years.
"We note with dismay that the attitude of this group is a direct consequence of the approach adopted by the APC in denigrating and insulting our immediate-past President, Dr. Goodluck Jonathan. Though we know that former President Jonathan suffered such fate in the hands of the APC, we shall not repay them in the same coin as such is not part of our tradition and value as a party.
READ ALSO: President Buhari Must Disband, Reconstitute DSS Nigeria
"Furthermore, recall that the PDP had earlier informed the public and the media that only statements issued by the National Chairman, the National Secretary, the National Publicity Secretary or any other officer of the party authorized by the National Working Committee (NWC) should be regarded or reported as the position of the PDP on any matter.
"In this regard, any group or individuals seeking to use the identity of the PDP on any issue should approach the leadership for authorization. We urge the media and the general public to be guided by this always.
Metuh had earlier today, slammed Rabiu Kwankwaso for calling the PDP a dead party.