Aisha Buhari Denounces Herself As First Lady
Hajia Aisha Muhammadu Buhari has denounced herself as the first lady of the president of the Federal Republic of Nigeria.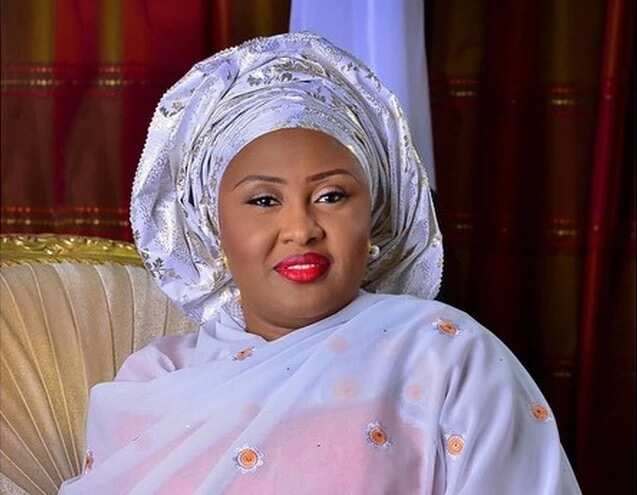 Aisha said this in a statement at the Appreciation Dinner held two nights ago, at the state house.
"I am not the first Lady, I am the wife of the President and will be addressed as such going forward".
READ ALSO: Aisha Buhari Hosts Adamawa Women in Abuja
Mrs. Buhari shared some of the challenges experienced on the campaign trail, she also attributed all her success and achievements to the support of the President who encouraged her to go to school even while raising 5 children where she eventually got her Master's degree in International affairs and Strategic studies from the Nigerian Defence  Academy NDA.
Also in attendance was the wife of the Vice President Mrs Oludolapo Osibajo, Hajia Ramatu Tijani, the APC National women leader and other party members.
Meanwhile, Aisha Buhari had made her first demand from her husband as Nigeria's 'first lady'.
Source: Legit Nigeria