President Buhari Was Spotted With Obasanjo
The Nigerian President Muhammadu Buhari has arrived in South Africa but not only for talks to crash Boko Haram insurgency.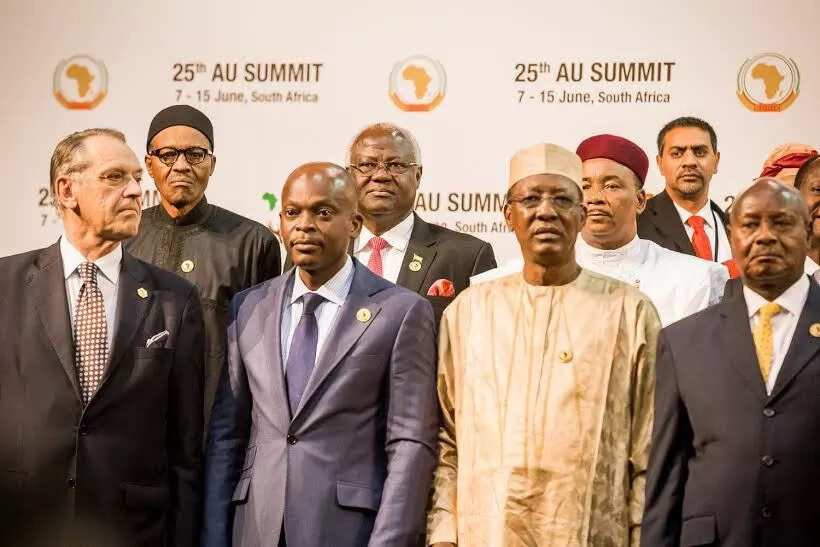 Buhari was also spotted with ex-president Chief Olusegun Obasanjo and former Head of State Abdulsalami Abubakar.
The three men are all former military head of state and retired generals so many wonder what they were doing together at the 25th African Union Summit.
READ ALSO: Why Buhari Is Yet To Unfold Cabinet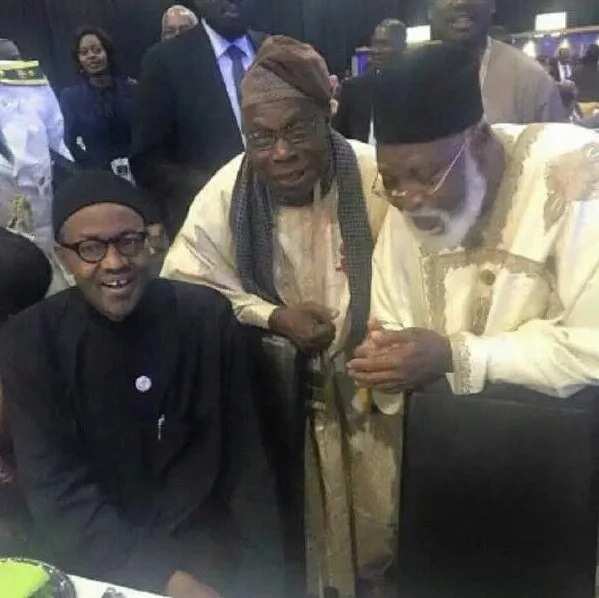 It should be noted that former president Obasanjo played an unintentional role in bringing victory to Buhari as Nigeria's leader in March 28 presidential poll.
Obasanjo's public defecting from the than ruling Peoples Democratic Congress as well as his public endorsement of Buhari is believed to have amounted to endorsement of Buhari before the elections.
Ex-president enjoys great respect from the incumbent president, and he was recently seen to be coming closer to Buhari.
Many Nigerians are eager to have the leader of the country unveil members of the Federal Executive Council who will head the different ministries.
President Buhari is reportedly seeking advice from former leaders like Ibrahim Babangida, Abdulsalami Abubakar, Olusegun Obasanjo, Yakubu Gowon, and Shehu Shagari.
READ ALSO: How President Buhari's Cabinet Will Emerge
Meanwhile, the president revealed that he is not in a hurry to make ministerial appointments.
Obasanjo did not form his cabinet until July 28, 1999. While President Umaru Yar'Adua constituted his cabinet on July 20, 2007, the former president Goodluck Jonathan announced his ministers on June 23, 2011.
Source: Legit.ng